Bronze Cross and Standard First Aid (CPR-C) Spring 2017
Certifies candidates with both Bronze Cross and Standard First Aid with CPR-C. This course designed for lifesavers who want the challenge of more advanced training including an introduction to safe supervision in aquatic facilities. Prerequisite(s): Bronze Medallion and Emergency First Aid with CPR-B. The Canadian Lifesaving Manual (CLM) ard the LS First Aid Manual are required. If you need the CLM, please pay the $46.00 fee when registering. The FA Manual fee ($16.00) will be charged at registration.
Note: The Carleton U Student 25% program-fee discount does NOT apply to this certification program.
This course will run on (7) Sundays (4:30-8:00 pm): May 7, May 14, May 28, June 4, June 11, June 18, June 25, and (5) Wednesdays: May 31, June 7, 14, 21 (6:00-8:00 pm) & June 28. The CROSS exam will be on Wednesday June 28 from 5:30-9:00 pm
Meet on the pool deck on Day One.
Update (May 2, 2017): This Spring Bronze Cross course has been cancelled due to low registration. See our Summer Cross Camp webpage at the link below, for dates and details about our summer Bronze CROSS programs.  
https://athletics.carleton.ca/aquatics/#modal/19/
Code
Day
Start Date
End Date
Classes
Times
Fee
Cancelled
Sun
May 7
June 28
12
4:30-8:00 pm / 6-8:00 pm
$145.00
                    Bronze Cross EXAM – Weds June 28 (5:30-9:00 PM)
The is no class scheduled on Sunday May 21 (Victoria Day weekend).
You can check out the pre-requisites for Bronze Cross and other LSS levels on the Lifesaving Society website.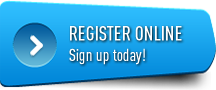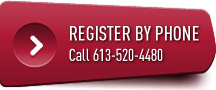 Register in Person
Visit the Welcome Centre in Alumni Hall during our hours of operation