Red Cross Water Safety Instructor (WSI Summer Camp 2017)
This two week Water Safety Instructor (WSI) Camp will prepare candidates to instruct the Red Cross Swim programs. Candidates focus on strategies to introduce and develop swimming and water safety skills in the Red Cross Swim Preschool, Swim Kids, Swim at School, Swim at Camp, Swim for Adults and Teens, and Adapted Programs.
Prerequisite: 15 years (by end of course), ability to perform Red Cross Swim Kids 10 strokes and skills, Emergency First Aid (or higher), Bronze Cross (or Red Cross Assistant Lifeguard). Course manuals & Red Cross online access are included in the course fee. 100% attendance is required.
Notes: 1) Parents are encouraged to attend the first (1) to (1.5) hours of the Camp on Monday July 24 (8:30-10:00 am) for an information and Q & A session.
2) Candidates should bring their own laptop for the first 3 days of camp, in order to complete the online component of the course under the supervision of the WSI Trainer. When not in use, lap tops and other electronic devices will be kept is a secure area.
3) All observation of WSI classes (Pre-school & Swim Kid levels) and/or assistant teaching hours, will be included in this 2-week camp. Successful candidates will be WSI certified by the end of the camp.
4) A daily lunch at the cafeteria will be provided durng this 2-week camp style program.
On DAY ONE meet your WSIT (Instructor Trainer) on the 3rd Floor of the Athletics Centre in Classroom 3103.
Update July 20, 2017: A Week 2 ONLY option has been added (barcode # 14065). If the WSI candidate has completed Part 1 with the city of Ottawa and completed 'volunteer' teaching hours as well. IF the volunteer teaching hours still need to be done, they could be completed at Carleton from Tues July 25 thru Fri July 28 (8:45 am-12:10 pm). Contact Steve Baird at steve_baird@carleton.ca to confirm.
A Week 1 Only option is possible upon request (July 24-28 only).
| | | | | | | |
| --- | --- | --- | --- | --- | --- | --- |
| Code | Day | Start Date | End Date | Days | Times | Fee |
| 13749 | M-F Camp | July 24 | Aug 4 | 10 | 8:30 am-4:30 pm | $600.00 |
| 14065 | M-F Camp | July 31 | Aug 4 | 5 | 8:30 am-4:30 pm | $300.00 |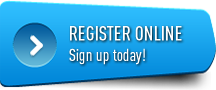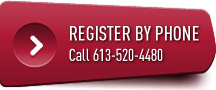 Register in Person
Visit the Welcome Centre in Alumni Hall during our hours of operation