Preschool 5 – WHALE (August 2017)
Pre-School 5 – Whale is the final preschool level children progress to after completing Crocodile. Children will become completely confident swimming 15m and performing skills in deep water. They continue to develop skills such as kicking and their front swim. Safety items include throwing assists to someone in distress as well as sitting dives.
Update June 14, 2017: Registration for our SUMMER Red Cross Pre-School programs (Sea Otter, Salamander, Sunfish, Crocodile & Whale) opens at 4:00 pm today.
Code
Day
Start Date
End Date
Lessons
Times
Fee
13405
Sat
May 27
June 24
5
10:40-11:15 am
$54.00
PS 5 – WHALE (Swimmer/Instructor ratio maximum will be 5:1)
13409
Mon-Fri
July 24
July 28
5
11:30 am-12:05 pm
$54.00
13410
Mon-Fri
July 31
Aug 4
5
11:30 am-12:05 pm
$54.00
13411
Mon-Fri
Aug 21
Aug 25
5
11:30 am-12:05 pm
$54.00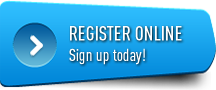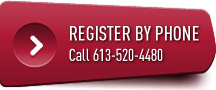 Register in Person
Visit the Welcome Centre in Alumni Hall during our hours of operation