Children's Private & Semi-Privates Lessons: Spring & Summer 2017
Is your child having difficulty improving a stroke, overcoming a hurdle or finishing a swim level? Private and semi-private lessons are excellent alternatives to group lessons. Your child will work one-on-one with a certified swimming instructor who will create individualized lesson plans and goals. NOTE: Semi-private lessons are designed for 2-3 children at approximately the same level of swimming ability. You need to have a 2nd and/or 3rd child to register for semi-private lessons. As Semi-Private registrations CANNOT be done online, please contact us to register.
As you will see below, there is a wide range of days and times-slots available for private and semi-private swim lessons. Spring 2017: There will be two sessions of (4) lessons on Monday, Tuesday, Wednesday & Thursday afternoons, beginning in early May and running until the end of June. The (4) lesson fees are listed below. We will also run our regular (5) lesson private & semi-private programs on Friday evenings, Saturday mornings and Sunday afternoons, beginning in late May after the Victoria Day weekend. Do not wait too long to register for these private/semi-private timeslots, as Instructor availability is limited and some barcodes will sell-out. If your barcode of choice is full, please add your name to the WAIT LIST.
Spring program registration opens on Tuesday April 4, 2017 at 8:30 AM.
Update (March 29, 2017): Our SUMMER Private and Semi-Private lesson programs will be announced in early May, and Registration will open on Tuesday May 9, 2017.
FEES:
Semi-Private: (5) 30 minutes lessons – $66.25 each – max of 3 at same swim level.
Private Lesson: (5) 30 minute lessons – $96.25
Spring: Semi-Priv Fee: (4) lessons – $53.00 per swimmer – max of 3 at same swim level.
Spring: Private Lesson Fee: (4) lessons – $77.00 
Summer Semi-Private: (4) 40 minutes lessons – $66.25 each – max of 3 at same swim level.
Summer Private Lesson: (4) 40 minute lessons – $96.25
Code
Day
Start Date
End Date
Lessons
Times
# of Instructors
13288
Mon
May 1
May 29
4
4:30-5:00 pm
3 – no class May 22
13291
Mon
May 1
May 29
4
5:00-5:30 pm
3 – no class May 22
13289
Mon
May 1
May 29
4
5:30-6:00 pm
3 – no class May 22
13276
Mon
June 5
June 26
4
4:30-5:00 pm
3
13277
Mon
June 5
June 26
4
5:00-5:30 pm
3
13278
Mon
June 5
June 26
4
5:30-6:00 pm
3
13279
Tues
May 9
May 30
4
4:00-4:30 pm
3
13294
Tues
May 9
May 30
4
4:30-5:00 pm
3
13295
Tues
June 6
June 27
4
4:00-4:30 pm
3
13280
Tues
June 6
June 27
4
4:30-5:00 pm
3
13281
Weds
May 10
May 31
4
4:30-5:00 pm
3
13284
Weds
May 10
May 31
4
5:00-5:30 pm
3
13282
Weds
May 10
May 31
4
5:30-6:00 pm
3
13290
Weds
June 7
June 28
4
4:30-5:00 pm
3
13283
Weds
June 7
June 28
4
5:00-5:30 pm
3
13285
Weds
June 7
June 28
4
5:30-6:00 pm
3
13292
Thurs
May 11
June 1
4
4:00-4:30 pm
3
13293
Thurs
May 11
June 1
4
4:30-5:00 pm
3
13286
Thurs
June 8
June 29
4
4:00-4:30 pm
3
13287
Thurs
June 8
June 29
4
4:30-5:00 pm
3
13296
Fri
May 26
June 23
5
5:30-6:00 pm
10
13262
Fri
May 26
June 23
5
6:00-6:30 pm
2
13263
Fri
May 26
June 23
5
6:30-7:00 pm
2
13264
Fri
May 26
June 23
5
7:00-7:30 pm
3
13265
Fri
May 26
June 23
5
7:30-8:00 pm
3
13266
Sat
May 27
June 24
5
9:30-10:00 am
10
13267
Sat
May 27
June 24
5
10:00-10:30 am
3
13268
Sat
May 27
June 24
5
10:30-11:00 am
3
13269
Sat
May 27
June 24
5
11:00-11:30 am
3
13270
Sat
May 27
June 24
5
11:30 am-12:00 pm
3
13271
Sat
May 27
June 24
5
12:00-12:30 pm
12
13272
Sun
May 28
June 25
5
4:30-5:00 pm
8
13273
Sun
May 28
June 25
5
5:00-5:30 pm
8
13274
Sun
May 28
June 25
5
5:30-6:00 pm
8
13275
Sun
May 28
June 25
5
6:00-6:30 pm
8
 29/03/17: The dates & times below along with course barcodes will be confirmed in early MAY
M-F
July 4
July 7
4
11:30 am-12:10 pm
10
M-F
July 4
July 7
4
4:30-5:10 pm
2
M-F
July 4
July 7
4
5:20-6:00 pm
2
M-F
July 10
July 14
5
11:35 am-12:05 pm
5
M-F
July 10
July 14
5
5:00-5:30 pm
2
M-F
July 10
July 14
5
5:30-6:00 pm
2
M-F
July 17
July 21
5
11:35 am-12:05 pm
5
M-F
July 17
July 21
5
5:00-5:30 pm
2
M-F
July 17
July 21
5
5:30-6:00 pm
2
M-F
July 24
July 28
5
11:35 am-12:05 pm
5
M-F
July 24
July 28
5
5:00-5:30 pm
2
M-F
July 24
July 28
5
5:30-6:00 pm
2
M-F
July 31
Aug 4
5
11:35 am-12:05 pm
5
M-F
July 31
Aug 4
5
5:00-5:30 pm
2
M-F
July 31
Aug 4
5
5:30-6:00 pm
2
M-F
M-F
T-F
Aug 8
Aug 11
4
11:30 am-12:10 pm
10
T-F
Aug 8
Aug 11
4
4:30-5:10 pm
2
T-F
Aug 8
Aug 11
4
5:20-6:00 pm
2
M-F
Aug 14
Aug 18
5
11:35 am-12:05 pm
5
M-F
Aug 14
Aug 18
5
5:00-5:30 pm
2
M-F
Aug 14
Aug 18
5
5:30-6:00 pm
2
M-F
Aug 21
Aug 25
5
11:35 am-12:05 pm
5
M-F
Aug 21
Aug 25
5
5:00-5:30 pm
2
M-F
Aug 21
Aug 25
5
5:30-6:00 pm
2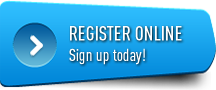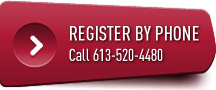 Register in Person
Visit the Welcome Centre in Alumni Hall during our hours of operation