Level 2 (Spring & Summer)
Swimmers work on propulsion skills to move through the water and to remain at the surface. Swimmers work on the front swim (5m) and learn about deep-water activities and proper use of a Personal Flotation Device (PFD). Fitness activities include the 10m flutter kick and a 10m distance swim.
Spring program registration opens on Tuesday April 4, 2017 at 8:30 AM.
There are no lessons scheduled on the Victoria Day weekend – SATURDAY MAY 20, 2017.
Update March 29, 2017: Our SUMMER Red Cross Swim Kids programs will be announced in early May. Registration will open on Tuesday May 9, 2017.
Code
Day
Start Date
End Date
Lessons
Times
Fee
13423
Fri
May 26
June 23
5
6:05-7:00 pm
$72.00
13424
Sat
May 13
June 24
6
11:20-11:55 am
$58.00
29/03/17: The dates & times below along with course barcodes & fees to be confirmed in early MAY
Mon-Fri
5
11:30 am-12:10 pm
$50.00
Mon-Fri
5
6:05-6:45 pm
$50.00
Mon-Fri
July 10
July 14
5
11:30 am-12:10 pm
$50.00
Mon-Fri
July 17
July 21
5
11:30 am-12:10 pm
$50.00
Mon-Fri
July 24
July 28
5
11:30 am-12:10 pm
$50.00
Mon-Fri
July 31
Aug 4
5
11:30 am-12:10 pm
$50.00
Mon-Fri
Aug 14
Aug 18
5
11:30 am-12:10 pm
$50.00
Mon-Fri
Aug 21
Aug 25
5
11:30 am-12:10 pm
$50.00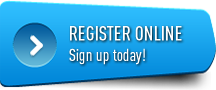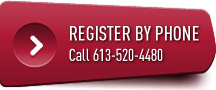 Register in Person
Visit the Welcome Centre in Alumni Hall during our hours of operation