Level 4 (Spring & Summer)
This level introduces the front crawl (10m) and back swim with shoulder roll (15m). Swimmers work on kneeling dives, surface support (45 seconds, deep water) and developing a greater sense of self-safety by understanding their own limits. Endurance is built through a 25m swim.
There are no lessons scheduled on the Victoria Day weekend – SATURDAY MAY 20, 2017.
Update June 13, 2017: Registration for our SUMMER Red Cross Swim Kids programs (Levels 1-10) will open at 8:30 AM on Wednesday June 14, 2017. The barcodes, dates, timeslot and fees are listed below.
Code
Day
Start Date
End Date
Lessons
Times
Fee
13443
Fri
May 26
June 23
5
6:05-7:00 pm
$72.00
13444
Fri
May 26
June 23
5
7:05-8:00 pm
$72.00
13445
Sat
May 13
June 24
6
11:05-11:55 am
$60.00
Summer Level 4 – Swimmer/Instructor ratio maximum will be 6:1 
13447
Mon-Fri
July 10
July 14
5
11:25 am-12:10 pm
$60.00
13449
Mon-Fri
July 24
July 28
5
11:25 am-12:10 pm
$60.00
13451
Mon-Fri
Aug 14
Aug 18
5
11:25 am-12:10 pm
$60.00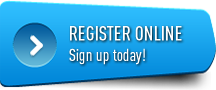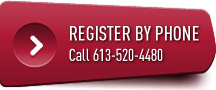 Register in Person
Visit the Welcome Centre in Alumni Hall during our hours of operation