Level 5 (Spring & Summer)
This level introduces the back crawl (15m), sculling skills, whip kick on the back, stride dives and treading water. Front crawl increases to 15m. An introduction to safe boating skills is also included. Endurance is developed through a 50m swim.
There are no lessons scheduled on the Victoria Day weekend – SATURDAY MAY 20, 2017.
Update June 13, 2017: Registration for our SUMMER Red Cross Swim Kids programs (Levels 1-10) will open at 8:30 AM on Wednesday June 14, 2017. The barcodes, dates, timeslot and fees are listed below.
Code
Day
Start Date
End Date
Lessons
Times
Fee
13455
Fri
May 26
June 23
5
6:05-7:00 pm
$72.00
13456
Fri
May 26
June 23
5
7:05-8:00 pm
$72.00
13457
Sat
May 13
June 24
6
10:05-10:55 am
$60.00
13458
Sat
May 13
June 24
6
11:05-11:55 am
$60.00
Summer Level 5 – Swimmer/Instructor ratio maximum will be 6:1
13460
Mon-Fri
July 10
July 14
5
11:25 am-12:10 pm
$60.00
13462
Mon-Fri
July 24
July 28
5
11:25 am-12:10 pm
$60.00
13464
Mon-Fri
Aug 14
Aug 18
5
11:25 am-12:10 pm
$60.00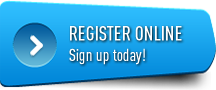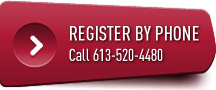 Register in Person
Visit the Welcome Centre in Alumni Hall during our hours of operation