Parent Fitness Swims (Spring & Summer)
Take advantage of this opportunity to get fit while your child takes lessons.Two lanes will be reserved for parents to swim lengths. Participating parents must have children registered in lessons at the same time as the Fitness Swim. Registration is limited.
Spring program registration opens on Tuesday April 4, 2017 at 8:30 AM.
Update May 23, 2017: Details about our SUMMER Parent Swim options during our Red Cross Children's programs (Pre-School, Swim Kids, Power Swimming I & II and Private/Semi-Private lessons) will be posted soon. Summer registration will open early next week (May 29).
Code
Day
Start Date
End Date
# of Swims
Times
Fee
13343
Fri
May 26
June 23
5
6:05-6:55 pm
$20.00
13344
Fri
May 26
June 23
5
7:05-7:55 pm
$20.00
13345
Sat
May 27
June 24
5
9:30-10:00 am
$15.00
13346
Sat
May 13
June 24
6
10:05-10:55 am
$24.00
13347
Sat
May 13
June 24
6
11:05-11:55 am
$24.00
13348
Sat
May 27
June 24
5
12:00-12:30 pm
$15.00
13349
Sun
May 28
June 25
5
4:30-5:00 pm
$15.00
13350
Sun
May 28
June 25
5
5:00-5:30 pm
$15.00
13351
Sun
May 28
June 25
5
5:30-6:00 pm
$15.00
13352
Sun
May 28
June 25
5
6:00-6:00 pm
$15.00
30/03/17: The dates & times below along with course barcodes & fees to be confirmed in early MAY
Tues-Fri
July 4
July 7
4
11:25 am-12:10 pm
$18.00
Mon-Fri
July 10
July 14
5
11:25 am-12:10 pm
$18.00
Mon-Fri
July 17
July 21
5
11:25 am-12:10 pm
$18.00
Mon-Fri
July 24
July 28
5
11:25 am-12:10 pm
$18.00
Mon-Fri
July 31
Aug 4
5
11:25 am-12:10 pm
$16.00
Tues-Fri
Aug 8
Aug 11
4
11:25 am-12:10 pm
$18.00
Mon-Fri
Aug 14
Aug 18
5
11:25 am-12:10 pm
$18.00
Mon-Fri
Aug 21
Aug 25
5
11:25 am-12:10 pm
$18.00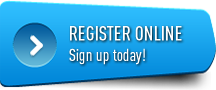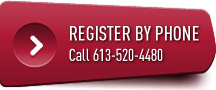 Register in Person
Visit the Welcome Centre in Alumni Hall during our hours of operation