Power Swimming (Spring & Summer) – Levels 1 & 2
This Power Swimming (PS) program is oriented towards swimmers in levels 8 through 10, and beyond.The program focuses on the improvement of stroke mechan- ics, maximizing efficiency and endurance. Front crawl, back crawl and breast stroke are the focus of this program, as well as an introduction to butterfly. There will be an emphasis on the individual needs and objectives of each participant. New skill development will focus on competitive swimming skills, such as starts and turns.
Spring program registration opens on Tuesday April 4, 2017 at 8:30 AM.
There are no lessons scheduled on the Victoria Day weekend – SATURDAY MAY 20, 2017.
Update March 29, 2017: Our SUMMER Red Cross Swim Kids programs including Power Swimming will be announced in early May. Registration will open on Tuesday May 9, 2017.
Code
Level
Day
Start Date
End Date
Lessons
Times
Fee
13521
PS 1
Fri
May 26
June 23
5
6:05-7:00 pm
$68.00
13531
PS 2
Fri
May 26
June 23
5
7:05-8:00 pm
$68.00
13522
PS 1
Sat
May 13
June 24
6
10:05-10:55 am
$56.00
13532
PS 2
Sat
May 13
June 24
6
11:05-11:55 am
$56.00
29/03/17: The dates & times below along with course barcodes & fees to be confirmed in early MAY
PS 1
Mon-Fri
5
11:25 am-12:10 pm
$56.00
PS 1
Mon-Fri
5
7:20-8:10 pm
$56.00
PS 2
Mon-Fri
July 10
July 14
5
11:25 am-12:10 pm
$56.00
PS 1
Mon-Fri
July 17
July 21
5
11:25 am-12:10 pm
$56.00
PS 2
Mon-Fri
July 24
July 28
5
11:25 am-12:10 pm
$56.00
PS 2
Mon-Fri
July 24
July 28
5
7:20-8:10 pm
$56.00
PS 1
Mon-Fri
July 31
Aug 4
5
11:25 am-12:10 pm
$56.00
PS 2
Mon-Fri
Aug 14
Aug 18
5
11:25 am-12:10 pm
$56.00
PS 1
Mon-Fri
Aug 21
Aug 25
5
11:25 am-12:10 pm
$56.00
PS 1
Mon-Fri
Aug 21
Aug 25
5
7:20-8:10 pm
$56.00
PS 2
Mon-Fri
Aug 21
Aug 25
5
11:25 am-12:10 pm
$56.00
PS 2
Mon-Fri
Aug 21
Aug 25
5
7:20-8:10 pm
$56.00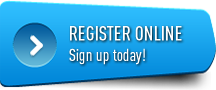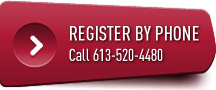 Register in Person
Visit the Welcome Centre in Alumni Hall during our hours of operation