Holiday Sports Camp
Holiday Sports Camp 2016/17 at Carleton University will run from Tuesday December 27th to Friday January 6th (no camp from December 31st-January 2nd).
There will be a camp on each of the two weeks of the school holidays, a 4 day camp from Tuesday December 27th to Friday December 30th and a 4 day camp from Tuesday January 3rd until Friday January 6th. Single day registration will also be available for each of the 8 days.
Holiday Camp Activities
We will be using the full range of our indoor facilities to keep the kids active, occupied and enjoying sports like for soccer, fencing, basketball, volleyball, squash, badminton, dodgeball and field hockey no matter what the Ottawa winter throws at us. As always a camp t-shirt, end of day swim and lunch will be provided.
Mini-Ravens Holiday Camp
We will be offering a mini-ravens holiday camp for the first time in 2016/17: an exciting camp of sport activities, aquatics and arts & crafts. Although Mini-Ravens campers will participate in some of the sports and games enjoyed by our regular sports campers, there will be a greater emphasis on play, learning and art and craft activities to give our youngest campers a more balanced, manageable full day program more suited to their abilities than the all day sports action that the older campers enjoy. Please note that lunch is NOT included with Mini-Ravens camps and parents are asked to provide a nutritious packed lunch for their camper.
Holiday Sports Camp Registration
The 2016/17 camp is now open for registration. Information for all of the registration options for 2016/17 can be found in the table below.
Registration for March Break Camp is also open and registration for Summer Camps 2017 will open on Tuesday January 31st.
Holiday Tennis Camp
We will be offering a 4-day tennis camps during the Winter school break in 2016/17: for full details see our tennis camp page.
Camps
(Click on Barcode to Register)
Tennis Camp – Age 7-10
Times
Dates
Drop Off
Holiday Tennis Camp
(4 Days)
12746 – $220
8:30 am – 4:30 pm
3/1/17-6/1/17
Fieldhouse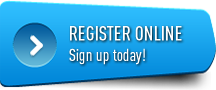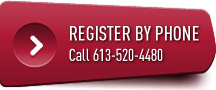 Register in Person
Visit the Welcome Centre in Alumni Hall during our hours of operation