Bronze CROSS (with Standard First Aid/CPR 'C')
This camp certifies candidates with both Bronze Cross and Standard First Aid with CPR-C. Bronze CROSS is designed for lifesavers who want the challenge of more advanced training including an introduction to safe supervision in aquatic facilities. Prerequisite(s): Bronze Medallion and Emergency First Aid with CPR-B. The Canadian Lifesaving Manual (CLM) and the LS First Aid Manual (FA) are required. The FA Manual fee ($16.00) will be charged will be charged automatically at registration. If you wish to opt out of getting a FA because you already have one, you will need to register at the Welcome Centre in Alumni Hall or call the Welcome Centre at 613 520-4480 to register over the phone. If you need the CLM, please pay the $46.00 CLM fee when registering. A daily cafeteria lunch and a Lifesaving Camp T-shirt are included. Drop-off and Pick-up will be in the Field House.
Registration for our (4) Summer 2017 Bronze CROSS Camps begins on Tuesday January 31, 2017. Many of these camps will fill, so if you find that a preferred camp is sold-out, please add your name to the WAIT LIST.
| Code | Days | Start Date | End Date | # Days | Times | Fee |
| --- | --- | --- | --- | --- | --- | --- |
| 12976 | Mon-Fri | July 17 | July 21 | 5 | 8:30 am-4:30 pm | $318 |
| 12977 | Mon-Fri | July 31 | Aug 4 | 5 | 8:30 am-4:30 pm | $318 |
| 12978 | Mon-Fri | Aug 21 | Aug 25 | 5 | 8:30 am-4;30 pm | $318 |
| 12979 | Mon-Fri | Aug 28 | Sept 1 | 5 | 8:30 am-4:30 pm | $318 |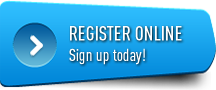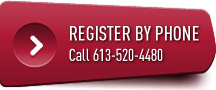 Register in Person
Visit the Welcome Centre in Alumni Hall during our hours of operation