Junior Ravens Hockey Camp
The Carleton Ravens Summer Hockey Camp returns for their seventh year, providing campers with a safe and structured environment that fosters learning, competition and fun on and off the ice. Please read the information below concerning structure, ages and location. For additional information, click here for F.A.Q.s.
Coaching Staff
The camp is coached by members of the Carleton Ravens men's and women's hockey teams under the supervision of head coaches Marty Johnston and Pierre Alain. Ravens players and coaches will be on and off the ice with the campers each day.
Hockey Camp Ages
Novice: Birth year: 2006 and 2007
Atom: Birth year: 2004 and 2005
Peewee: Birth year: 2002 and 2003
Bantam: Birth year: 2000 and 2001
Hockey Camp Structure
Learn to Play (Ages 5-8)
This camp is designed for kids who have not played hockey before or have played one year of IP or Fundamentals level hockey. We will focus on the main areas of skating but will also introduce stickhandling and other basic concepts. Players will be on the ice for one hour each morning and another hour in the afternoon. Full equipment is required for all of the players.
Novice, Atom, Peewee and Bantam Camp
During the 3 hours spent on the ice each day the camps listed below will focus on all of the vital aspects of skill development for hockey players. Skating, stickhandling, passing and shooting will all be areas taught and practiced during the week by incorporating these skills in a wide variety of drills, games and stations. Goalies in each camp will be paired with our goalie instructors for appropriate training.
Girls' Only Camps
We offer girls' only camps at the novice, atom, peewee and bantam level. The girls' camps have the same format and structure as our general hockey camps.
Elite Camps
We offer elite camps for atom and peewee level players. Elite camps are run in the same format as our general hockey camps, with the same amount of ice time but will feature drills and concepts suitable for competitive players. Players registering for elite camps must have played competitive hockey during the past season.
Goalies*
Goalies in each camp will be on the ice with the skaters and will be together with them for all off ice activities. On ice they will be paired with our goalie instructors for appropriate training.
*Please note, all goalies must register under the appropriate goalie barcode for their specfic age group and camp week. Goalies recieve a discount off of their camp fee and pay only $300 for each camp week.
Location
All camps are held at the Carleton Ice House and the accompanying off-ice sports facilities on the Carleton University campus.
What's Included
Every day features an ice session in the morning and afternoon, along with off-ice activities. A full cafeteria lunch and a daily swim are also included in the schedule. Campers receive a hockey jersey, a camp t-shirt and a water bottle upon arrival at camp. An example of a daily schedule can be found here.
Registration for Carleton Summer Hockey Camps 2014 opens on MONDAY JANUARY 20th 2014.
Course
Barcode
Days
Times
Complex
Cost

Hockey Camp – Novice

July 6 – 10, 2015

Skaters: 9229
Goalies: 9230
Mon
Tue
Wed
Thu
Fri
8:30AM – 4:30PM
Ice House
$465

Hockey Camp – Atom

Skaters: 9231
Goalies: 9232
Mon
Tue
Wed
Thu
Fri
8:30AM – 4:30PM
Ice House
$465

Hockey Camp – Learn to Play

 9228
Mon
Tue
Wed
Thu
Fri
8:00AM – 4:00PM
Ice House
$399

Hockey Camp – Peewee

Skaters: 9236
Goalies: 9237
Mon
Tue
Wed
Thu
Fri
8:30AM – 4:30PM
Ice House
$465

Hockey Camp – Atom

Skaters: 9234
Goalies: 9235
Mon
Tue
Wed
Thu
Fri
8:30AM – 4:30PM
Ice House
$465

Hockey Camp – Learn to Play

 9233
Mon
Tue
Wed
Thu
Fri
8:00AM – 4:00PM
Ice House
$399

Hockey Camp – Atom Elite

Skaters: 9241
Goalies: 9242
Mon
Tue
Wed
Thu
Fri
8:30AM – 4:30PM
Ice House
$465

Hockey Camp – Novice

Skaters: 9239
Goalies: 9240
Mon
Tue
Wed
Thu
Fri
8:30AM – 4:30PM
Ice House
$465

Hockey Camp – Learn to Play

 9238
Mon
Tue
Wed
Thu
Fri
8:00AM – 4:00PM
Ice House
$399

 Hockey Camp – Learn to Play

July 27 – Jul 31, 2015

9243
Mon
Tue
Wed
Thu
Fri
8:00AM – 4:00PM
Ice House
$399
Skaters: 9246
Goalies: 9247
Mon
Tue
Wed
Thu
Fri
8:30AM – 4:30PM
Ice House
$465
Hockey Camp – Atom
July 27 – Jul 31, 2015
Skaters: 9244
Goalies: 9245
Mon
Tue
Wed
Thu
Fri
8:30AM – 4:30PM
Ice House
$465
Hockey Camp – Novice
Aug 4 – 7, 2015
Skaters: 9248
Goalies: 9249
Tue
Wed
Thu
Fri
8:00AM – 4:00PM
Ice House
$380
Hockey Camp – Peewee Girls Elite
Aug 4 – 7, 2015
Skaters: 9254
Goalies: 9255
Tue
Wed
Thu
Fri
8:30AM – 5:00PM
Ice House
$380
Hockey Camp – Bantam
Aug 4 – 7, 2015
Skaters: 9250
Goalies: 9251

Tue


Wed
Thu
Fri
8:00AM – 4:00PM
Ice House
$380
Hockey Camp – Atom Girls Elite
Aug 4 – 7, 2015
Skaters: 9252
Goalies: 9253
Tue
Wed
Thu
Fri
8:30AM – 5:00PM
Ice House
$380
Hockey Camp – Atom Girls
Aug 10 – 14, 2015
Skaters: 9258
Goalies:9259
Mon
Tue
Wed
Thu
Fri
8:00AM – 4:00PM
Ice House
$465
Hockey Camp – Novice Girls
Aug 10 – 14, 2015
Skaters: 9256
Goalies: 9257
Mon
Tue
Wed
Thu
Fri
8:00AM – 4:00PM
Ice House
$465
 Hockey Camp – Peewee Girls
Aug 10 – 14, 2015
Skaters: 9260
Goalies: 9261
Mon
Tue
Wed
Thu
Fri
8:00AM – 5:00PM
Ice House
$465
Hockey Camp – Bantam Girls
Aug 10 – 14, 2015
Skaters: 9262
Goalies: 9263
Mon
Tue
Wed
Thu
Fri
8:00AM – 5:00PM
Ice House
$465
Hockey Camp – Atom Elite
Aug 10 – 14, 2015
Skaters: 9264
Goalies: 9265
Mon
Tue
Wed
Thu
Fri
8:30AM – 5:00PM
Ice House
$465
Hockey Camp – Peewee
Aug 10 – 14, 2015
Skaters: 9266
Goalies: 9267
Mon
Tue
Wed
Thu
Fri
8:30AM – 5:00PM
Ice House
$465
Hockey Camp – Novice
Aug 17 – 21, 2015
Skaters: 9268
Goalies: 9269
Mon
Tue
Wed
Thu
Fri
8:00AM – 4:00PM
Ice House
$465
Hockey Camp – Atom
Aug 17 – 21, 2015
Skaters: 9270
Goalies: 9271
Mon
Tue
Wed
Thu
Fri
8:30AM – 5:00PM
Ice House
$465
Hockey Camp – Peewee Elite
Aug 17 – 21, 2015
Skaters: 9272
Goalies: 9273
Mon
Tue
Wed
Thu
Fri
8:30AM – 5:00PM
Ice House
$465
Hockey Camp – Novice
Aug 24 – 28, 2015
Skaters: 9275
Goalies: 9276
Mon
Tue
Wed
Thu
Fri
8:30AM – 5:00PM
Ice House
$465
Hockey Camp – Learn to Play
Aug 24 – 28, 2015
9274
Mon
Tue
Wed
Thu
Fri
8:30AM – 4:00PM
Ice House
$399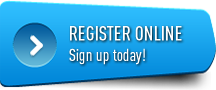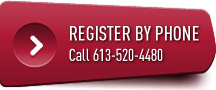 Register in Person
Visit the Welcome Centre in Alumni Hall during our hours of operation