Mini Ravens Sport and Skill Development Program
Mini Ravens Sport and Skill Development Program
New for Fall 2016
Program Description:
The Mini Ravens Sports and Skill Development Program will be an opportunity for our youngest ravens to participate in a variety of sports and activities focused on skill development and physical literacy. Lessons will be designed to develop and further refine gross motor skills (throwing, catching, kicking, running, etc.) in a fun, positive, and safe learning environment. Furthermore, this program will help to maintain or increase daily physical activity (DPA) as outlined by the Ontario Physical and Health Education Association.
The program has been designed and will be taught by our qualified staff with backgrounds in education and youth sport programs. All of them will be familiar faces to participants who have attended our mini-ravens and sports camps during the summer of 2016. They are experienced in teaching fundamental sport development and skill progression. In addition to sport and skill instruction, our staff will incorporate the learning skills found in the Ontario Curriculum in a sports environment. Through cooperative activities, children will work on teamwork and collaboration, as well as self-regulation and sportsmanship. The focus will be on fun as well as learning with each 90 minute session ending with a chance for the participants to put their new skills to the test in a different sport each week.
At the conclusion of the program, our Mini Ravens will have a fundamental understanding of the basic skills and knowledge of a multitude of sports.
The program is aimed at participants attending Senior Kindergarten, Grade 1 and Grade 2 during the 2016/2017 school year.
Program Outline:
The program will be concentrating on the following sports for fall 2016
Soccer
Basketball
Tchoukball/Target-based Activities
Fencing
European Handball
Floor Hockey
Mini Sized equipment, baskets and nets will be supplied for all sports.
This summer of our Mini Ravens Summer Camps saw over 550 campers age 4-6 having fun in a range of sports, crafts and swimming activities at the Ravens' Centre. The same age group can now expand on the sporting side with our fall and winter mini-ravens programs on Monday or Wednesday evenings.
Level:
The emphasis will very much be on fun learning throughout the Mini Ravens program. Although we will be doing instruction with the kids, no previous experience in any sport will be required. All lessons and games will be adapted to the age and experience of the children participating.
Mini Ravens Program Details:
We will be offering 2 10-week programs in Fall 2016 and Winter 2017. Parents can choose between Mondays or Wednesdays
Time: Drop off 5.30-5.45pm, Pick-Up 6.45-7.00pm
Fall Dates:
Monday 26th September – Monday December 5th
Wednesday 28th September – Wednesday November 30th
Winter Dates:
Monday 16th January – Monday April 3rd
Wednesday January 18th – Wednesday 29th March
Location: Carleton University's Norm Fenn Gym
Duration: 10 Weekly Sessions
Age Groups: Birth Years 2009-2011 (JK-Grade 2 in 2016/17 school year)
Cost: $125
Registration Barcodes:
Fall Monday Program: 12687
Fall Wednesday Program: 12688
Winter Monday Program: 12736
Winter Wednesday Program: 12737
Registration is now open.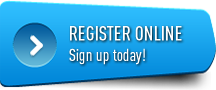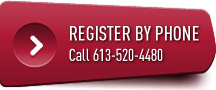 Register in Person
Visit the Welcome Centre in Alumni Hall during our hours of operation