New Suspension Training in the Fitness Centre
NEW! Suspension Training
Small Group Training in the Fitness Centre
Want to learn something new this summer? Always wondered how to add a few new tools into your workout routine? Come join the Suspension Training Summer Circuit Workout!
A fun mix of strength and interval cardio training using the Suspension Training System, bands, medicine ball and body weight exercises. Learn a new routine and get motivated with a small group of people all lead by a certified instructor to ensure that you get the most out of your workout.
Interested but don't want to commit to a whole summer program? Don't worry, we are super flexible. Every 4 weeks a new session starts! Try something new with us!
| | | | | | | | |
| --- | --- | --- | --- | --- | --- | --- | --- |
| Code | Day | Start Date | End Date | Weeks | Times | Student Fee | Fee |
| 13240 | Mon, Wed | Jul 24 | Aug 16 | 4 | 7-7:50 am | $41.00 | $55.00 |
| 13244 | Mon | Jul 24 | Aug 14 | 4 | 7-7:50 am | $26.00 | $35.00 |
| 13228 | Tue, Thu | Jul 25 | Aug 17 | 4 | 12:05-12:55 pm | $41.00 | $55.00 |
| 13232 | Tue | Jul 25 | Aug 15 | 4 | 12:05-12:55 pm | $26.00 | $35.00 |
| 13248 | Wed | Jul 26 | Aug 16 | 4 | 7-7:50 am | $26.00 | $35.00 |
| 13236 | Thu | Jul 27 | Aug 17 | 4 | 12:05-12:55 pm | $26.00 | $35.00 |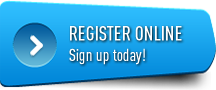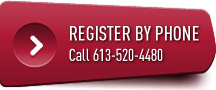 Register in Person
Visit the Welcome Centre in Alumni Hall during our hours of operation