Intramural Coed Volleyball
The Carleton University intramural volleyball leagues are 6 v 6 indoor volleyball leagues open to Carleton students and staff only.
Schedules, Standings and Team Lists
The latest schedules, standings, results and team lists for all of our intramural leagues can be found on the Intramural schedule and standings page.
Intramural Coed Volleyball Location:
Sections:
Coed Recreation Weekdays: Monday and Thursday, 9 and 10pm Game Times
Coed Competitive Weekdays: Tuesday and Wednesday, 9 and 10pm game times
Coed  Sunday League: Sundays 6-11pm game times. Open to competitive and recreational teams, teams will be allocated to divisions based on skill levels.
All teams in all leagues are mixed volleball and must have a minimum of 2 male and 2 female players on court at all time.
Team and individual registration is available
Intramural League Fees:
Team: $299.50 (+HST)
Individual $34.50 (+HST)
All members of all teams must be current Carleton University Students
All teams receive a set of 10 team shirts
All students registering as an individual receive a team shirt
The Coed Intrmural Volleyball League rules can be found online.
Latest News
Registration for Fall/Winter 2016-17 will begin August 2nd, 2016
T-Shirt Pick Up: At first league game
Team captains should bring a completed Intramural Roster Master to first game
League
Barcode Team
Barcode Individual
Days
Times
Dates
Complex

Coed Volleyball Sundays – Fall

11752
12646
Sun
6:00PM – 11:00PM
18-Sep-16
Raven's Nest

Rec Co-ed Volleyball Mon/Thu – Fall

11753
12648
Mon
Thu
9:00PM – 11:00PM
 19-Sep-16
Raven's Nest

Coed Comp. Volleyball Tue/Wed – Fall

11751
12647
Tue
Wed
9:00PM – 11:00PM
20-Sep-16
Raven's Nest

Coed Volleyball Sundays – Winter

11755
12649
Sun
5:00PM – 11:00PM
15-Jan-17
Raven's Nest

Coed Rec Volleyball Mon/Thu – Winter

11754
12651
Mon
Thu
9:00PM – 11:00PM
16-Jan-17
Raven's Nest

Coed Comp Volleyball Tue/Wed – Winter

 11756
12650
Tue
Wed
9:00PM – 11:00PM
17-Jan-17
Raven's Nest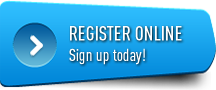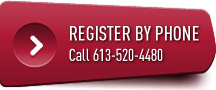 Register in Person
Visit the Welcome Centre in Alumni Hall during our hours of operation