Intramural Ice Hockey
Intramural ice hockey leagues are played at the Carleton Icehouse and exclusively open to Carleton students and staff.
Schedules, Standings and Team Lists
The latest schedules, standings, results and team lists for all of our intramural leagues can be found on the Intramural schedule and standings page.
League Format
The Men's Intramural League has two separate seasons. A 9 game fall season and a 9 game winter season.
The Women's Hockey and the Friday Intramural Ice Hockey League have two separate seasons.  An 8 game fall season and an 8 game winter season.
All registrations include team jersey.
Sections
Men's Intramural Hockey: Saturdays in the Icehouse with 1 or 2 Friday afternoon games per team
Women's Intramural Hockey: Friday Afternoons
Friday Intramural Hockey: Fridays in the Icehouse
Equipment Note: Please note that no player will be allowed to take part in any game without a helmet, chinstrap and FULL CAGE FACEMASK. Half visors are not permissible.
Latest News
Registration for Fall/Winter 2016-17 will open August 2nd, 2016.
Jersey Pick Up: At first league game.
Important: Re: Saturday Men's Intramural Hockey: only current students holding active student cards can register until the first day of term.  Student cards for those who are not summer students will be activated on the first day of term in September.
Where:
Carleton University Icehouse
Players per team:
6 vs 6 (1 goalie, 5 skaters). Players register individually and will be placed on a team. Each team will consist of 12-15 players
Court size:
NHL size rink
Equipment required:
Players must provide their own skates, protective padding and a Canadian Safety Association (CSA) approved helmet and face mask. All individual registrants in men's and women's hockey are provided with team jerseys.
Season begins:
Fall – September
Winter – January
Cost:
Men: $120 per individual (+ HST);
Women: $99 per individual (+ HST);
Friday Afternoons: $99 per individual (+ HST)
| League | Barcode Skaters | Barcode Goalies | Days | Times | Dates | Complex |
| --- | --- | --- | --- | --- | --- | --- |
| Men's Intramural Hockey Fall | 11715 | 11716 | Sat | 6:00 PM – Midnight | 17-Sep-16 | Icehouse |
| Men's Intramural Hockey Winter | 11718 | 11719 | Sat | 6:00 PM – Midnight | 14-Jan-17 | Icehouse |
| Friday Intramural Hockey Fall | 11720 | 11721 | Fri | 1:00 PM – 5:30 PM | 23-Sep-16 | Icehouse |
| Friday Intramural Hockey Winter | 11722 | 11723 | Fri | 1:00 PM – 5:30 PM | 20-Jan-17 | Icehouse |
| | 11717 | | Fri | 3:00 PM – 5:30 PM | 23-Sep-16 | Icehouse |
| | 11719 | | Fri | 3:00 PM – 5:30 PM | 20-Jan-17 | Icehouse |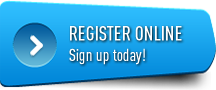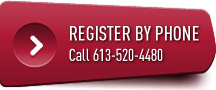 Register in Person
Visit the Welcome Centre in Alumni Hall during our hours of operation