Level 1 – Women's Learn to Swim (Fall-Winter 2017-18)
This Canadian Red Cross Society Aqua Adult program will be taught by qualified female instructors.
Level 1: The objective of this program is to teach non-swimmers to float and swim without fear. Specific skills that will be taught in this program are basic flotation, movement and breathing. Water safety will focus on the themes: 'Prepare, Stay Safe, and Survive' in and around the water.
Cancellations:
Fall 2017 (Session 1): No lesson on October 8 (Thanksgiving)
Fall 2017 (Session 2): No lesson on November 26 (Varsity Event)
Winter 2018 (Session 2): No lesson on February 25 (CU Study Break)
| | | | | | | | |
| --- | --- | --- | --- | --- | --- | --- | --- |
| Code | Day | Start Date | End Date | Lessons | Times | CU Student Fee | Fee |
| 14586 | Sun | Sept 17 | Oct 22 | 5 | 12:35-1:20 pm | $45.00 | $60.00 |
| 14588 | Sun | Nov 5 | Dec 10 | 5 | 12:35-1:20 pm | $45.00 | $60.00 |
| 14589 | Sun | Jan 14 | Feb 11 | 5 | 12:35-1:20 pm | $45.00 | $60.00 |
| 14590 | Sun | Feb 18 | March 25 | 5 | 12:35-1:20 pm | $45.00 | $60.00 |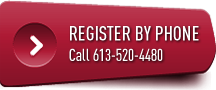 Register in Person
Visit the Welcome Centre in Alumni Hall during our hours of operation