Level 2 – Women's Learn to Swim (Fall-Winter 2017-18)
This Canadian Red Cross Society Aqua Adult program will be taught by qualified female instructors.
Level 2: The objective for this program is to increase the participant's endurance swimming ability by improving stroke efficiency and mechanics. The strokes that will be taught are front crawl, back crawl, and breaststroke. This program also strives to enhance water safety knowledge and skills relevant to the student.
Cancellations:
Fall 2017 (Session 1): No lesson on October 8 (Thanksgiving)
Fall 2017 (Session 2): No lesson on November 26 (Varsity Event)
Winter 2018 (Session 2): No lesson on February 25 (CU Study Break)
| | | | | | | | |
| --- | --- | --- | --- | --- | --- | --- | --- |
| Code | Day | Start Date | End Date | Lessons | Times | CU Student Fee | Fee |
| 14594 | Sun | Sep 17 | Oct 22 | 5 | 12:35-1:20 pm | $45.00 | $60.00 |
| 14595 | Sun | Nov 5 | Dec 10 | 5 | 12:35-1:20 pm | $45.00 | $60.00 |
| 14596 | Sun | Jan 14 | Feb 11 | 5 | 12:35-1:20 pm | $45.00 | $60.00 |
| 14597 | Sun | Feb 18 | March 25 | 5 | 12:35-1:20 pm | $45.00 | $60.00 |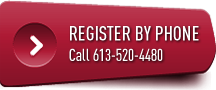 Register in Person
Visit the Welcome Centre in Alumni Hall during our hours of operation