Bronze Cross with Standard First Aid & CPR-C AED (Fall-Winter 2017-18)
This course will certify candidates with both Bronze Cross and Standard First Aid with CPR-C. This course designed for lifesavers who want the challenge of more advanced training including an introduction to safe supervision in aquatic facilities. Prerequisite(s): Bronze Medallion and Emergency First Aid with CPR-B. The Canadian Lifesaving Manual (CLM) and the LS First Aid Manual are required. If you need the CLM, please pay the $46.00 fee when registering, along with the FA Manual fee ($16.00). The FA Manual is required. You can only opt-out of manual purchases by registering by phone (613 520-4480) or in-person at the Welcome Centre in Alumni Hall.
Fall Course: No class on Sunday October 8, 2017.
Winter Course: No class on Sundays March 18 or April 1, 2018.
| | | | | | | | |
| --- | --- | --- | --- | --- | --- | --- | --- |
| Code | Day | Start Date | End Date | Classes | Times | Exam Date/Time | Fee |
| 14135 | Sun | Sep 17 | Dec 3 | 11 | 4:15-7:30 pm | Dec 3, 4:00-7:30 pm | $145.00 |
| 14136 | Sun | Jan 14 | April 8 | 11 | 4:15-7:30 pm | April 8, 5:30-9:00 pm | $145.00 |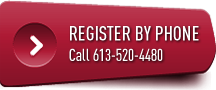 Register in Person
Visit the Welcome Centre in Alumni Hall during our hours of operation