Bronze Medallion with Emergency First Aid & CPR-B (Fall-Winter 2017-18)
This course provides participants with the knowledge, skill fitness and judgment required to respond to complex water rescue situations. Participants learn tows, carries, defense methods and releases in preparation for challenging rescues of increased risk involving conscious, unconscious, and injured victim types. Prerequisite(s): Bronze Star or 13 years old by the exam. The Canadian Lifesaving Manual (CLM) is required. Please pay the CLM fee ($46.00) when registering. You can only opt out of the CLM fee if you already have one, by registering by phone (613 520-4480) or in-person at the Welcome Centre Desk in Alumni Hall.
Fall Course: No class on Sunday October 8, 2017.
Winter Course: No classes on Sundays March 18 or April 1, 2018.
| | | | | | | | |
| --- | --- | --- | --- | --- | --- | --- | --- |
| Code | Day | Start Date | End Date | Classes | Times | Exam Date/Time | Fee |
| 14133 | Sun | Sep 17 | Dec 3 | 11 | 4:30-7:30 pm | Dec 3, 4:00-7:30 pm | $130.00 |
| 14134 | Sun | Jan 14 | April 8 | 11 | 4:30-7:30 pm | April 8, 5:30-9:00 pm | $130.00 |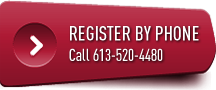 Register in Person
Visit the Welcome Centre in Alumni Hall during our hours of operation