Standard First Aid, CPR C AED RECERTS (Lifesaving Society) Fall 2017-Winter 2018
Course is designed to recertify participants' Lifesaving Standard First Aid with CPR-C and AED. Your original certification or last fullcert SFA qual must not have been expired for more than one year and it must be from the Lifesaving Society. Note: Those who have SFA certifications from the Red Cross, St. John's Ambulance, Canadian Ski Patrol or a Paramedic Service, CAN NOT recertify in this course. This is for Lifesaving Society SFA recertifications only. ** Proof of your last LSS SFA certification is required. This is a RECERT course **
Recertification (from LSS website): Current Standard First Aid (SFA) award holders may recertify their Lifesaving Society SFA certification just once on a Lifesaving Society SFA Recertification Course not more than 3 years from the Standard First Aid date of issue. To renew SFA certifications subsequently, award holders must repeat the full SFA Course. Thereafter, individuals may renew by alternating re-certifications and original courses.
Holders of Standard First Aid certificates from other agencies may not recertify their certificate on a Lifesaving Society recertification course. They may recertify only with the original certifying agency.
Note: The Carleton U Student 25% program-fee discount does NOT apply to this certification program.
| | | | | | | | |
| --- | --- | --- | --- | --- | --- | --- | --- |
| Code | Day | Start Date | End Date | Days | Times | Location | Fee |
| 14284 | Sun | Sept 10 | Sept 10 | 1 | 9:00 am-5:00 pm | Room 3104 | $88.00 |
| 14286 | Sun | Nov 5 | Nov 5 | 1 | 9:00 am-5:00 pm | Room 3104 | $88.00 |
| 14287 | Sun | January 14 | January 14 | 1 | 9:00 am-5:00 pm | Studio – 1st Floor | $88.00 |
| 14288 | Sun | March 25 | March 25 | 1 | 9:00 am-5:00 pm | Studio – 1st Floor | $88.00 |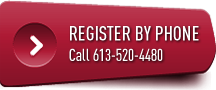 Register in Person
Visit the Welcome Centre in Alumni Hall during our hours of operation