March Break Camp
Carleton University Ravens' March Break Camp is Ottawa's favourite destination to keep kids occupied and active during March break. The aim of this fun and friendly camp is to provide boys and girls daily instruction and participation in a wide range of sports such as: badminton, basketball, European handball, dodgeball, fencing, field hockey, soccer, squash, ultimate Frisbee, volleyball and water games*. Other activities may include arts and crafts, co-operative games, and tennis. March break camp makes use of the full range of Carleton University's modern Physical Recreation Centre: including the Raven's Nest, Fieldhouse, Olympic-sized swimming pool with diving well, squash courts, multipurpose and combatives rooms, tennis bubble, and the Norm Fenn Gymnasium. The registration fee includes a T-shirt, a daily lunch and recreational swim. Full week and single day registration available.
*Please note sports and activities vary according to age-appropriateness and facility and instructor availability.  All groups participate in at least 10 different sports each week.
March Break Camp Ages
March Break Camp is Open to children aged 6-14. Our Mini-Ravens March Break Camp is also available for children in Kindergarten or Grade 1. Please note that lunch is not included with the Mini-Ravens Camp and parents are asked to provide a nutritious packed lunch. A daily swim is included each day for sports camp. Swimming is not part of the daily activities for the March break mini-ravens camp.
March Break High Performance Athlete Camp
New for 2017: The Carleton Ravens High Performance Centre will be offering a unique March Break and Summer camp experience for competitive athletes of any sport aged 13-16. March Break High Performance Camp participants will have a chance to work directly with the Ravens strength and conditioning team to build a profile of the ideal strength, power and movement training regime for their age, sport and personal physiology.
March Break Tennis Camp
As well as out sports camp, we also offer our popular tennis camp at the indoor tennis bubble on campus. March break tennis camp runs Monday 13th to Friday 17th of March.
March Break Art Camp
The past three summers have seen over 300 campers attend our Art and Sports camp which is a collaboration between the Carleton University Department of Athletics and the Carleton University Art Gallery. Due to the popularity of the camp, we have added a March Break Art Camp which will be available for the first time in March 2016. The fun and friendly day camp that is perfect for kids who love to be active and creative. For this special one week session, the camp will be focused on more heavily on art creation combined with a daily swim, rather than the 50/50 split between arts and sports in our summer sports camp. March Break Art Camp is open to campers age 8-12.
For this year's March Break Art Camp we will be inspired by our current exhibitions to create art that incorporates alter egos, performance, and story-telling!
March Break Lifesaving Camps
Full details of our March Break Junior Lifeguard, Bronze Star, Bronze Medallion and Bronze Cross Camps are available on the aquatics section of our website.
Registration for our Junior Ravens fall and winter programs is currently open and registration for our summer camp programs opens on Tuesday January 31st 2016.
| Course | Barcode | Days | Times | Dates | Drop Off | Price |
| --- | --- | --- | --- | --- | --- | --- |
| March Break Camp 2017 | 12750 | Mon-Fri | 8:30AM – 4:30PM | 03/13/2017 – 03/17/2017 | Fieldhouse | $284.50 |
| March Break Camp 2017 Monday Only | 12751 | Mon | 8:30AM – 4:30PM | 03/13/2016 | Fieldhouse | $65 |
| March Break Camp 2017 Tuesday Only | 12752 | Tue | 8:30AM – 4:30PM | 03/14/2016 | Fieldhouse | $65 |
| March Break Camp 2017 Wednesday Only | 12753 | Wed | 8:30AM – 4:30PM | 03/15/2016 | Fieldhouse | $65 |
| March Break Camp 2017 Thursday Only | 12754 | Thu | 8:30AM – 4:30PM | 03/16/2016 | Fieldhouse | $65 |
| March Break Camp 2017 Friday Only | 12755 | Fri | 8:30AM – 4:30PM | 03/17/2016 | Fieldhouse | $65 |
| March Break MINI-RAVENS Camp 2017 | 12757 | Mon-Fri | 8.30AM – 4.30PM | 03/13/2017 – 03/17/2017 | Ravens Studio | $260 |
| March Break TENNIS Camp 2017 | 12749 | Mon-Fri | 8.30AM – 4.30PM | 03/13/2017 – 03/17/2017 | Tennis Bubble | $309.50 |
| March Break ART Camp 2017 | 12756 | Mon-Fri | 8.30AM – 4.30PM | 03/13/2017 – 03/17/2017 | Fieldhouse | $284.50 |
| March Break High Performance Athlete Camp 2017 | 12983 | Mon-Fri | 8:30AM – 4:30PM | 03/13/2017 – 03/17/2017 | High Performance Centre | $349.50 |
| March Break Junior Lifeguard Camp 2017 | 12276 | Mon-Fri | 8.30AM – 4.30PM | 03/13/2017 – 03/17/2017 | Fieldhouse | $268.00 |
| March Break Bronze Star Camp 2017 | 12278 | Mon-Fri | 8.30AM – 4.30PM | 03/13/2017 – 03/17/2017 | Fieldhouse | $284.00 |
| March Break Bronze Medallion Camp 2017 | 12280 | Mon-Fri | 8.30AM – 4.30PM | 03/13/2017 – 03/17/2017 | Fieldhouse | $304.00 |
| March Break Bronze Cross Camp 2017 | 12282 | Mon-Fri | 8.30AM – 4.30PM | 03/13/2017 – 03/17/2017 | Fieldhouse | $314.00 |
| National Lifeguard Camp (March Break 2017) | 12284 | SUN-Fri | 8.30AM – 4.30PM | 03/12/2017 – 03/17/2017 | Fieldhouse | $304.00 |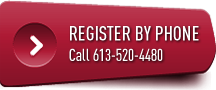 Register in Person
Visit the Welcome Centre in Alumni Hall during our hours of operation