Ravens Art and Sports Camp
Ravens Art and Sports Camp
The Carleton University Art and Sports Camp is a fun and friendly day camp. Located in the heart of Ottawa it's an ideal fit for kids who love to be active and creative. After a hugely successful launch in the summer of 2014, Art and Sport Camp is back for 2017 with more spaces available and 5 weeks of camp to choose from.
For half the day, kids are occupied and active with a range of indoor and outdoor sporting activities. They will spend the rest of the day with qualified art instructors at the award-winning Carleton University Art Gallery (CUAG), learning about Canadian art and creating their own masterpieces! At the end of each week, campers can show off their creations in a special art exhibition.
Details of our summer camp can be found below. Registration for our March Break art camp can be found on our March break camp page.
Art and Sports Camp Activities:
The aim of this camp is to provide boys and girls daily instruction and participation in a wide range of sports and art-making techniques.
Sport Activities may include
Badminton, Ball Hockey, Basketball, Dodgeball
European handball, Fencing, Field Hockey, Soccer
Squash, Tennis, Rugby, Ultimate, Volleyball, Water Games
Art Activities may include
Painting, Printmaking, Drawing, Collage
Sculpture and Large-scale Collaborations
Unique art activities inspired by the nearby Rideau Canal and Arboretum, as well as Carleton University Art Gallery's exciting summer exhibitions of contemporary Canadian art.
Campers will participate in 5 or 6 different activities during each 1-week camp. The specific activities vary from week to week. We are not able to guarantee that a particular age group will participate in any specific activity in any given week.
Facilities
The Art and Sports Camps makes use of the full range of Carleton University's modern indoor and outdoor facilities.
Each day we prepare two complete schedules, one including outdoor activities for good days and the other for wet or excessively hot days which takes place entirely indoors.  There is no need to worry about kids being bored if the weather turns bad.
The facilities used include the Carleton University Art Gallery, Raven Field, Raven's Nest and Norm Fenn Gyms, Fieldhouse, Olympic-sized swimming pool, squash courts, multipurpose rooms and the tennis bubble.
What's Included
The registration fee includes a T-shirt, a personal sketchbook, a daily cafeteria lunch and recreational swim.
Age Range
Children born in 2005 to 2009 (Children who were in Grades 2 though 6 during the 2016/17 school year).
Camps are divided into 2 groups based on age, with an age range of between 1 and 3 years.
Parents can request for campers to be placed in the same group as their friends by using the "specific group requests" section of the online registration form.
Sports Camp Participant Information
If your child is coming to camp to this year, you can find all of the information you need in our online guide:
Registration for Carleton University's Art and Sports Camp will open on Tuesday, January 31st 2017 at 8:30am. Click on the barcode below to register online.
Course
Barcode
Days
Times
Dates
Cost
Days
Art & Sport Camp – Session 1
12985
Mon
Tue
Wed
Thu
Fri
 8:30AM – 4:30PM
July 31st – August 4th 2017
$299.50
5
Art & Sport Camp – Session 2
12986
Tue
Wed
Thu
Fri
 8:30AM – 4:30PM
August 8th – August 11th 2017
$249.50
4
Art & Sport Camp – Session 3
12987
Mon
Tue
Wed
Thu
Fri
 8:30AM – 4:30PM
August 14th – August 18th 2017
$299.50
5
Art & Sport Camp – Session 4
12988
Mon
Tue
Wed
Thu
Fri
 8:30AM – 4:30PM
August 21st – August 25th 2017
$299.50
5
Art & Sport Camp – Session 5
12989
Mon
Tue
Wed
Thu
Fri
 8:30AM – 4:30PM
August 28th – September 1st 2017
$299.50
5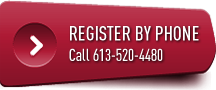 Register in Person
Visit the Welcome Centre in Alumni Hall during our hours of operation