Ravens Basketball Camp
Carleton Ravens' basketball camp is Ottawa's most popular basketball camp for young players, offering 9-weeks of development camps for campers age 7-16.
Location
All camps will be held in the air-conditioned Raven's Nest Gym in the Alumni Hall & Sports Centre.
Coaching Staff
The camp instructed by the Ravens players and coaching staff from the 12-time national champion Ravens' Men's Team and Ravens' Women's Team.
Ottawa Citizen: In the end, Carleton Ravens bring a smile to Smart's face with fifth straight CIS Title
Basketball Camp Programming
Junior Skills Camp
Ages 7-12. This camp is designed for young players who enjoy playing the game of basketball and wish to develop their fundamentals and skills. This 4-day camp will focus on the individual basic skills of passing, defence, ball-handling and shooting. These skills with then be incorporating in a game setting of 2 on 2, 3 on 3, or 5 on 5 amongst other campers of their respective skill levels.
Advanced Junior Skills Camp
Ages 7-12. This new camp is designed to be a compliment to our Junior Skills Camp. The late August camp is ideal for young players already playing organized basketball or those who have attended one of our previous camps.  The camp will continue to build upon ideas and skills learned in the earlier Junior Skills Camp.
Guard Camp
Ages 10-17. Guard camp is built and designed around improving the guard abilities in all basketball players. This week long camp emphasizes the skills related to the guard position which include, ball handling, shooting, perimeter/post passing, guard footwork (both foot speed and first step), and defence. Whether you are a point guard, shooting guard, small forward, or a post players, skills learned in this camp will take your game to the next level.
Super Camp
Ages 10-17. Super camp will aim to develop both post and guard skills in a modular program designed to let players work on the skills that best fit their particular style of play.  Campers will be taught aspects of shooting, post defence, post moves (jump hook, drop step, up and under, 21 series, face-up series), post spacing, screening, passing, as well as guard skill such as ball handling, shooting, perimeter/post passing, guard footwork (both foot speed and first step), and defence.
Shooting Camps
Ages 10-17. Shooting camp was created to develop proper shooting skills and fundamentals for players of all positions.This week long camp will include drills that incorporate the fundamentals of shooting, shooting off the dribble, shooting off screens, footwork to become a good shooter, defending shooters, as well as the mental aspect of shooting. Players will have the opportunity to play against one another every day in 1on1, 3on3, and 5on5.
Competitive Camp
Ages 14-17. This week long camp is the most advanced out of all of our summer camps. It allows many top players in the city to compete against one another. More challenging skills and drills,concentrating on various aspects of the game will be the main focus of this camp. There will be several opportunities for players to compete against each other in 1 on 1, 3 on 3 and 5 on 5 throughout the week.
What's Included
Each Carleton Raven's basketball camp will run from 9:00am to 4:00pm, with supervision from 8:30am to 4:30pm. Every camp will include a Camp T-shirt, a cafeteria lunch and a daily (optional) swim period.
Sports Camp Participant Information
If your child is coming to camp to this year, you can find all of the information you need in our online guide:
Registration for Carleton Ravens Basketball Camps Summer 2017 opens on Tuesday January 31st at 8.30am.
Just Added: Due to the demand for places in our Junior Skills Camp, we have added a 2nd, advanced week of Junior Skills Camp for ages 7-12 on August 28-September 1st.
Course
Barcode
Days
Times
Dates
Cost
Days

Basketball Junior Skills Camp

 12804
Mon Tue Wed Thu
Fri
8:30AM – 4:30PM
July 4th – July 7th 2017
 $249.50
4

Basketball Guard Camp

 12805
Mon Tue Wed Thu
Fri
8:30AM – 4:30PM
July 10th – July 14th 2017
$299.50
5

Basketball Shooting Camp

 12806
Mon Tue Wed Thu
Fri
8:30AM – 4:30PM
July 17th – July 21st 2017
$299.50
5

Basketball Guard Camp

 12807
Mon Tue Wed Thu
Fri
8:30AM – 4:30PM
July 24th – July 28th 2017
$299.50
5
 12808
Mon Tue Wed Thu
Fri
8:30AM – 4:30PM
July 31st – August 4th 2017
$299.50
5

Basketball Super Camp – (Guard/Post Combination)

 12809
Tue Wed Thu
Fri
8:30AM – 4:30PM
August 8th – August 11th 2017
$249.50
4

Basketball Guard Camp

 12810
Mon Tue Wed Thu
Fri
8:30AM – 4:30PM
August 14th – August 18th 2017
$299.50
5

Basketball Shooting Camp*

 12811
Mon Tue Wed Thu
Fri
8:30AM – 4:30PM
August 21st – August 25th 2017
$299.50
5

Basketball Competitive/Elite Camp

 12812
Mon Tue Wed Thu
Fri
8:30AM – 4:30PM
August 28th – September 1st 2017
$299.50
5

Basketball Advanced Junior Skills Camp

 12813
Mon Tue Wed Thu
Fri
8:30AM – 4:30PM
August 28th – September 1st 2017
$299.50
5
*This week of camp will take place in the Norm Fenn Gymnasium for the first 1.5 days, and in the Raven's Nest Gymnasiums for the other 3.5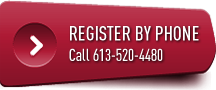 Register in Person
Visit the Welcome Centre in Alumni Hall during our hours of operation