Ravens Creative Writing and Sport Camp
Ravens Creative Writing and Sport Camp
The Carleton University Creative Writing and Sport Camp is a fun and friendly day camp for children who want to exercise both their bodies and creative writing skills.
This camp offers a stimulating learning environment where children can learn about and engage in many creative writing activities—to discover the joy in writing, the intrigue of language and the confidence of authorship, by being exposed to local Ottawa writers and Aboriginal storytellers. Healthy minds need healthy bodies, and this camp is unique in that much physical activity is built into each day.
What happens each day?
Half of the day will be devoted to Creative Writing programming in Carleton Library's state-of-the-art Discovery Centre. Activities will include guest speakers from Ottawa's writing community, exposure to various genres, as well as visits from Aboriginal storytellers, who will engage the children in the art of storytelling. Most importantly, there will be writing time structured into activities so that children can experiment with various genres and create their own unique written pieces. At the end of the week, each child will take home a personal portfolio of their camp writing.
One hour is set aside for a daily lunch (provided through the cafeteria)
Half of the day is spent playing games and trying new sports in the Carleton Athletic Centre (this includes a daily swim), enjoying the facilities of the Raven Field, Raven's Nest and Norm Fenn Gyms, Fieldhouse and Olympic-sized swimming pool. Children are encouraged to try new activities, and each week, activities are tailored to the abilities of the children. Most importantly, we emphasize being active and having fun!
Age Range
Grades 3-9, split into 2-3 year writing groups.
Creative Writing and Sport Camp Activities
Creative Writing activities may include exposure to various genres such as: Fiction, Poetry, Comics, Aboriginal Storytelling, Drama and the Short Story (we develop unique activities for each week – not all genres can be covered in the week, but the children will be exposed to a unique combination of activities that covers many different forms).
Fitness Activities may include playing a number of games and trying different sports  such as: Badminton, Ball Hockey, Basketball, Dodgeball, Field Hockey, Soccer, Squash, Tennis, Rugby, Ultimate, Volleyball, and Water Games. Each day we prepare two schedules, one containing indoor and outdoor activities and one with just indoor activities, to keep the kids active no matter the weather.
What's included:
The registration fee includes a Writing Journal, t-shirt daily cafeteria lunch and daily recreational swim.
Sports Camp Participant Information
If your child is coming to camp to this year, you can find all of the information you need in our online guide:
Registration for Carleton University's Art and Sports Camp will open on Tuesday, January 31st 2017 at 8:30am. Click on the barcodes below to register.
For more information contact: sports_camps@carleton.ca
This creative writing camp is a collaborative effort between the Creative Writing Concentration in Carleton's Department of English Language and Literature, the Centre for Aboriginal Culture and Education, the Ottawa International Writer's Festival, the Discovery Centre at the Carleton University Library, and the Carleton Department of Recreation and Athletics.
| Course | Barcode | Days | Times | Dates | Drop-Off | Cost |
| --- | --- | --- | --- | --- | --- | --- |
| Creative Writing and Sport Camp: Grade 4 & 5 | 12957 | Mon-Fri | 8:30AM – 4:30PM | July 31st – August 4th 2017 | Fieldhouse | $299.50 |
| Creative Writing and Sport Camp: Grades 6-8 | 12958 | Mon-Fri | 8:30AM – 4:30PM | July 31st – August 4th 2017 | Fieldhouse | $299.50 |
| Creative Writing Only Camp: Grade 6 & 7 | 12965 | Tue-Fri | 8:30AM – 4:30PM | August 8th – August 11th 2017 *4 Day Camp | Fieldhouse | $249.50 |
| Creative Writing and Sport Camp: Grade 3 & 4 | 12959 | Mon-Fri | 8:30AM – 4:30PM | August 14th – August 18th 2017 | Fieldhouse | $299.50 |
| Creative Writing and Sport Camp: Grade 5 & 6 | 12960 | Mon-Fri | 8:30AM – 4:30PM | August 14th – August 18th 2017 | Fieldhouse | $299.50 |
| Creative Writing and Sport Camp: Grade 6 & 7 | 12961 | Mon-Fri | 8:30AM – 4:30PM | August 21st – August 25th 2017 | Fieldhouse | $299.50 |
| Creative Writing and Sport Camp: Grade 8 & 9 | 12962 | Mon-Fri | 8:30AM – 4:30PM | August 21st – August 25th 2017 | Fieldhouse | $299.50 |
| Creative Writing and Sport Camp: Grade 3 & 4 | 12963 | Mon-Fri | 8:30AM – 4:30PM | August 28th – September 1st 2017 | Fieldhouse | $299.50 |
| Creative Writing and Sport Camp: Grades 5-7 | 12964 | Mon-Fri | 8:30AM – 4:30PM | August 28th – September 1st 2017 | Fieldhouse | $299.50 |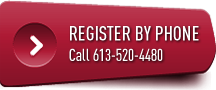 Register in Person
Visit the Welcome Centre in Alumni Hall during our hours of operation