Ravens Earth Sciences and Sport Camp
The Carleton University Earth Sciences and Sport Camp is a fun and friendly day camp for children who want to exercise both their bodies and minds. If your child is fascinated by fossils, minerals, rocks and the processes that form the natural world around them, this camp offers a unique opportunity to learn in a unique university setting.
Earth Sciences and Sports Camp was first offered in 2016 and both sessions were completely sold out. The camp returns in 2017 with additional weeks added to meet the demand.
What happens each day?
Half of the day will be devoted to earth sciences programming in the Carleton University Department of Earth Sciences laboratories, rock room and classrooms. Hands-on activities will provide an opportunity to explore a variety of Earth Science topics including minerals, rocks, our water resources, fossils and footprints, volcanoes and earthquakes.
One hour is set aside for a daily lunch (provided through the cafeteria)
Half of the day is spent playing games and trying new sports in the Carleton Athletic Centre (this includes a daily swim), enjoying the facilities of the Raven Field, Raven's Nest and Norm Fenn Gyms, Fieldhouse and Olympic-sized swimming pool. Children are encouraged to try new activities, and each week, activities are tailored to the abilities of the children. Most importantly, we emphasize being active and having fun!
Age Range
Grades 3-7 in the 2016/17 School Year. The camp will be split into 2-3 year age ranges.
Earth Sciences and Sport Camp Activities
Earth Sciences activities will include explorations of minerals and how they are used in our daily lives,  how fossils and footprints are made and what they can tell us, the processes behind volcanoes and earthquakes and other natural hazards, and explorations of earth processes that shape our landscape. It may include an opportunity to visit and work in our rock preparation facility were we cut and polish rocks for further research and field trip to visit rocks in their natural habitat at Prince of Wales Park (Hogsback Falls) is also planned (weather dependent).
Sport Activities may include playing a number of games and trying different sports such as: Badminton, Ball Hockey, Basketball, Dodgeball, Field Hockey, Soccer, Squash, Tennis, Rugby, Ultimate, Volleyball, and Water Games. Each day we prepare two schedules, one containing indoor and outdoor activities and one with just indoor activities, to keep the kids active no matter the weather.
What's included:
The registration fee includes a daily cafeteria lunch and daily recreational swim.
Sports Camp Participant Information
If your child is coming to camp to this year, you can find all of the information you need in our online guide:
Registration for Carleton University's Earth Sciences and Sports Camp will open on Tuesday, January 31st 2017 at 8:30am. Click on barcode below to register online.
For more information contact: sports_camps@carleton.ca
The Earth Sciences and Sports camp is a collaborative effort between the Carleton University Department of Recreation and Athletics and the Department of Earth Sciences.
| Course | Barcode | Days | Times | Dates | Drop-Off | Cost |
| --- | --- | --- | --- | --- | --- | --- |
| Earth Sciences and Sport Camp | 12814 | Mon-Fri | 8:30AM – 4:30PM | July 24th – July 28th 2017 | Fieldhouse | $299.50 |
| Earth Sciences and Sport Camp | 12815 | Mon-Fri | 8:30AM – 4:30PM | July 31st – August 4th 2017 | Fieldhouse | $299.50 |
| Earth Sciences and Sport Camp | 12816 | Tue-Fri | 8:30AM – 4:30PM | August 8th – August 1th 2017 | Fieldhouse | $249.50 |
| Earth Sciences and Sport Camp | 12817 | Mon-Fri | 8:30AM – 4:30PM | August 14th – August 18th 2017 | Fieldhouse | $299.50 |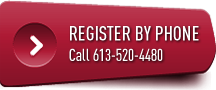 Register in Person
Visit the Welcome Centre in Alumni Hall during our hours of operation