High Performance Athlete Camp
The Carleton Ravens High Performance Centre will be offering a unique March Break and Summer camp experience for competitive athletes of any sport aged 13-16.
High Performance Athlete Camp Program Details
Participants will have a chance to work directly with the Ravens strength and conditioning team to build a profile of the ideal strength, power and movement training regime for their age, sport and personal physiology. Additional classroom based sessions on sports psychology, nutrition and performance, injury prevention, performance therapy and a coach's perspective on recruiting and marketability to college and university varsity teams will also be included, helping them work towards a holistic approach to performance development.
Each day participants will spend approximately 3 hours working in the High Performance Centre with the strength and conditioning coaches and around 90 minutes in a classroom session. A full lunch will be provided and the remainder of the day will give them an opportunity to participate in some of the sport options offered in the Ravens camp program such as squash, fencing, basketball, spikeball and soccer.
The high performance athlete camp will be offered for the first time during March Break 2017. It will also be offered for two weeks during summer 2017, on the weeks beginning July 10th and July 17th.
If you have any questions regarding the high performance athlete camp, please e-mail contact Chris Surgeoner by e-mail or by calling 613 520 2600 ext 5629.
Registration is now open for March Break 2017. Click on the barcode below to register.
| Course | Barcode | Days | Times | Dates | Drop Off | Price |
| --- | --- | --- | --- | --- | --- | --- |
| March Break High Performance Camp 2017 | 12983 | Mon-Fri | 8:30AM – 4:30PM | 03/13/2017 – 03/17/2017 | Fieldhouse | $349.50 |
Registration Details for Summer 2017 can be found below. Click on the barcode to register.
| Course | Barcode | Days | Times | Dates | Drop Off | Price |
| --- | --- | --- | --- | --- | --- | --- |
| Summer High Performance Camp 2017 – Session 1 |  13019 | Mon-Fri | 8:30AM – 4:30PM | 10 Jul 2017-14 Jul 2017 | Fieldhouse | $349.50 + HST |
| Summer High Performance Camp 2017 – Session 2 |  13020 | Mon-Fri | 8:30AM – 4:30PM | 17 Jul 2017-21 Jul 2017 | Fieldhouse | $349.50 + HST |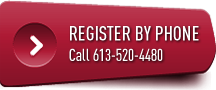 Register in Person
Visit the Welcome Centre in Alumni Hall during our hours of operation