Ravens Leadership Camp
The Ravens Leadership Camp is a two-week programme designed for adolescents who are interested in acquiring skills that will enrich both their personal and professional lives.
New for 2017: Registration is now available for 13 year-olds during sessions 3 and 4. The camp had been restricted to 14-16 year olds in previous years, but limited registration for 13 year olds in the final 2 sessions of the summer has been added to meet the demand for places for that age-group.
Learning Components
Carleton University Leadership Camp focuses on the following:
Safety and supervision for instructional programs
Teamwork & Communication
Fitness
Emergency procedures and systems
Activity lesson plan organization and development
Skill teaching.
The camp focuses on both theory and practical development. At the end of the two week session, each camper will receive an evaluation assessing his/her strengths and weakness.
Practical Application
During their time at camp, Leadership campers will have many opportunities to apply what they have learned (through interaction with younger campers and peers and organizing and teaching activities). The Leadership campers will work together to organize an entire afternoon of activities for nearly the entire sports camp.
Leadership Camp Age Range:
Session 1 & 2 (July 4th-14th and July 17th to 28th): Age 14-16
Session 3 & 4 (July 31st-August 11th and July 14th-25th): Age 13-16
What's Included
Campers are provided lunch at the Residence Cafeteria, a camp t-shirt and have access to the pool for a recreational swim at the end of each day.
Volunteering/Employment
Although many of our volunteers and full time staff have previously completed the Carleton Athletics Leadership Camp, camp attendance and completion does not guarantee future employment or volunteering opportunities within the Carleton camp program.
Sports Camp Participant Information
If your child is coming to camp to this year, you can find all of the information you need in our online guide:
Registration for Carleton Leadership Camp 2017 will open.
Course
Barcode
Days
Times
Dates
Complex
Price
Leadership Camp Session 1 (Age 14-16)
12952
Mon
Tue
Wed
Thu
Fri
8:30AM – 4:30PM
July 4th – July 14th 2017
Leadership Room
$469.50 + HST
Leadership Camp Session 2 (Age 14-16)
12953
Mon
Tue
Wed
Thu
Fri
8:30AM – 4:30PM
July 17th – July 28th 2017
Leadership Room
$499.50 +HST
Leadership Camp Session 3 (Age 13-16)
12954
Mon
Tue
Wed
Thu
Fri
8:30AM – 4:30PM
July 31st – August 11th 2017*
*9 Day Camp
Leadership Room
$469.50 +HST
Leadership Camp Session 4 (Age 13-16)
12955
Mon
Tue
Wed
Thu
Fri
8:30AM – 4:30PM
August 14th – August 25th 2016
Leadership Room
$499.50 +HST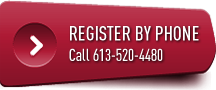 Register in Person
Visit the Welcome Centre in Alumni Hall during our hours of operation