Ravens Ringette Camp
Carleton University Ringette Camps are one of the most popular ringette camps in Ottawa. Under the instruction of the camp director and her instructors, players will work on skill development in various age and level appropriate drills.
Latest News: April 2017
Both of our U10/U12 Ringette Camps have completely sold out and we have just added a third week of U10/U12 camp from July 24th-28th. The camp is open for registration and full details can be found below. If anyone had previously registered for one of the other weeks and would like to switch to this camp, please contact our welcome centre at 613 520 2600 ext 4655 and they will be able to take care of the transfer.
Activities
As well as opportunities for off ice conditioning, competitive players will experience: advanced ring control, passing and receiving, speed and agility skating, defensive and checking techniques and shooting to score skills.
Younger players improve their skills daily by focusing on specific ringette techniques. Skills emphasized include fundamentals of the game, passing and receiving, power skating skills and shooting skills.
Participants will also have opportunities to participate in other sports such as basketball, soccer, volleyball and arts and crafts.
Ringette Camp Dates
Carleton University Offers 4 weeks of Ringette Camp and 4 levels of participation:
Introduction to Ringette (July 4th to 7th)
Ringette Fundamentals (July 4th to 7th)
Ringette Camp (July 4th-7th and 17th to 21st. Just Added: July 24th to 28th)
Competitive Camp (July 10th to 14th and 24th to 28th)
Please note: Our competitive camp is suitable for players who have played AAA, AA or A during the preceding season.
Full details, pricing, age groups and dates can be found in the table below. The July 4th to 7th camps are 4-day camps (Tue-Fri as Mon 3rd of July is holiday) and the July 10th to 14th, 17th to 21st and 24th to 28th camps are 5-day camps (Mon-Fri)
What's Included:
Each participant will receive 3 hours of on ice training per day and a daily cafeteria lunch, recreation swim, camp jersey and camp t-shirt.
Sports Camp Participant Information
If your child is coming to camp to this year, you can find all of the information you need in our online guide:
Registration for Carleton Ringette Camps Summer 2017 will open on Tuesday January 31st. Details for our 2017 programming can be found below. Click on the barcode to register online.
Course
Barcode
Days
Times
Dates
Complex
Cost

Introduction to Ringette U6-8

12999
Tue Wed
Thu
Fri
8:30AM – 4:30PM
July 4th – July 7th
Ice House
$329

Ringette Fundamentals (U6-8, U8, U9)

Skaters: 13000
Goalies: 13005
Tue Wed
Thu
Fri
8:30AM – 4:30PM
July 4th – July 7th
Ice House
Skaters: $329
Goalies: $250

 U10 & U12 Ringette Camp:

Skaters: 13001
Goalies: 13006
Tue
Wed
Thu
Fri
8:30AM – 4:30PM
July 4th – July 7th
Ice House
Skaters: $329
Goalies: $250

U14/U16 Competitive Ringette Camp

Skaters: 13002
Goalies: 13007
Mon Tue
Wed
Thu
Fri
8:30AM – 4:30PM
July 10th – July 14th
Ice House
Skaters: $399
Goalies: $300

U10/U12 Ringette Camp

Skaters: 13003
Goalies: 13008
Mon Tue
Wed
Thu
Fri
8:30AM – 4:30PM
July 17th – July 21st
Ice House
Skaters: $399
Goalies: $300

U10/U12 Ringette Camp

Skaters: 13566
Goalies: 13567
Mon Tue
Wed
Thu
Fri
8:30AM – 4:30PM
July 24th – July 28th
Ice House
Skaters: $399
Goalies: $300

U12/U14 Competitive Ringette Camp

Skaters: 13004
Goalies: 13009
Mon
Tue
Wed
Thu
Fri
8:30AM – 4:30PM
July 24th – July 28th
Ice House
Skaters: $399
Goalies: $300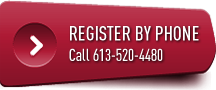 Register in Person
Visit the Welcome Centre in Alumni Hall during our hours of operation