Ravens Soccer Camp
Situated in the heart of Ottawa, Carleton Soccer Camp takes place at Carleton University's top class indoor and outdoor fields. It provides various 4 and 5-day programs designed to help improve the participants' soccer and athletic skills with an intensive program tailored towards the age and skill level of the players. The program is designed for beginners, house league and competitive players as players will be grouped according to skill.
The program is developed and instructed by the Carleton Ravens' varsity players and coaches.
Skills emphasized include passing, shooting, goal keeping, and defending and attacking principles. While the majority of the day will be spent on soccer related activities, there will also be a full cafeteria lunch provided and afternoon swim.
Details of our summer soccer camps can be found below. Information on our fall, winter and spring soccer programs can be found on our Junior Ravens program page.
Indoor and Outdoor Facilities
The camp will take place on Carleton University's outdoor and indoor fields, making sure that the activity never stops no matter the weather. The majority of sessions will take place at Keith Harris Stadium on our full size turf field, but in periods of wet wether or extreme heat the camp will move indoors to our fieldhouse.
Ages
There are 3 age groups available:
Building Blocks: Age 5-7
Junior: Age 7-10
Intermediate: Age 11-13
What's Included
Players will receive a daily cafeteria lunch, afternoon swim, and a soccer camp T-shirt.
Sports Camp Participant Information
If your child is coming to camp to this year, you can find all of the information you need in our online guide:
Registration for Carleton Summer Soccer Camp 2017 will open on Tuesday January 31st at 8.30am. Click on the barcode below to register.
Course

Barcode
Days
Times
Dates
Complex
Cost
Soccer Camp: Building Blocks (Age 5-7)
 12948
Mon
Tue
Wed
Thu
Fri
8:30AM – 4:30PM
July 4th – July 7th 2017
Ravens Field
& Fieldhouse
$234.50
Soccer Camp: Junior (Age 7-10)
 12949
Mon
Tue
Wed
Thu
Fri
8:30AM – 4:30PM
July 10th – July 14th 2017
Ravens Field
& Fieldhouse
$284.50
Soccer Camp: Intermediate (Age 11-13)
 12950
Mon
Tue
Wed
Thu
Fri
8:30AM – 4:30PM
July 17th – July 21st 2017
Ravens Field
& Fieldhouse
$284.50
Soccer Camp: Junior (Age 7-11)
 12951
Mon
Tue
Wed
Thu
Fri
8:30AM – 4:30PM
July 24th – July 28th 2017
Ravens Field
& Fieldhouse
$284.50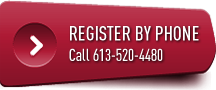 Register in Person
Visit the Welcome Centre in Alumni Hall during our hours of operation