Ravens MultiSport Camp
Registration for our 2018 Summer Ravens Multisport Camp opens on Monday, January 15 at 8:00am.
Carleton Ravens Multisport Camp is a fun and friendly day camp in the heart of Ottawa. The sports camp keeps kids occupied and active during summer holidays with a range of indoor and outdoor activities.
Details of our Summer Multisport Camps can be found below. Information on our fall and winter activities can be found on our PD Day Camps, Holiday Camps, March Break Camps and Junior Ravens program pages.
Sports Camp Activities:
The aim of this camp is to provide boys and girls daily instruction and participation in a wide range of sports & activities including:
Badminton, Ball Hockey, Basketball, Spikeball, Dodgeball
European handball, Fencing, Field Hockey, Soccer, Flag Football
Squash, Tchoukball, Table Tennis, Touch Rugby, Ultimate
Lacrosse, Floor Hockey, Volleyball,  Hip Hop, Water Games
Campers will participate in up to 10 different activities during each of week camp. With every week of sports camp, campers will follow a different sport and activity schedule so campers who attend multiple weeks will participate in different activities and sports.
Facilities
Our Multisport camp makes use of the full range of Carleton University's modern indoor and outdoor facilities, so there is no need to worry about kids being bored if the weather turns bad. Each day we prepare two complete schedules, one including outdoor activites for good days and the other for wet or excessively hot days which takes place entirely indoors. The facilities used include Raven Field, MNP Field, Fieldhouse, Olympic-sized swimming pool with diving well, squash courts, multipurpose and combatives rooms,, and the Norm Fenn Gymnasium.
What's Included
The registration fee includes a T-shirt, a daily cafeteria lunch and recreational swim. Swim lessons are not included in our sports camp or specialty camps. Our mini-ravens camps includes a daily swim lesson rather than a recreational swim.
Age Range
As of December 31 ,2018
Multisport Camp: Children who are between 7 and 14 years old.
Girls Only Multisport Camp: Girls who are between 6 and 11 years old.
Campers are divided into 9 to 12 groups with an age range of between 1 and 2 years in each group. For example:
Group A = 7 and 9 year old campers
Group D = 10 & 11 year old campers
Group G = 12 & 14 year old campers
Campers stay with the same group for the week and follow their own unique group schedule. Parents can request for campers to be placed in the same group as their friends by using the "specific group requests" section of the online registration form.
Children who are 4 or 5 years old should register for our Mini-Ravens camp.
Children who are 6 or 7 years old should register for our Junior MultiSport Camp
Girls only Multisport Camp weeks are also available. Please the find details in the second table below.
Registration for Carleton Sports Camps Summer 2018 opens on Monday, January 15 at 8:00am. Details for our 2018 camps can be found below.
Please click the barcode to register.
Two week and one week camp registrations are available.
| Camps | Barcode | Days | Times | Dates | Cost | Days |
| --- | --- | --- | --- | --- | --- | --- |
| MultiSport Camp: 2 Week – July 3rd – July 13th 2018 | 14787 | Mon -Fri | 8:30AM – 4:30PM | July 3rd – July 13th 2018 | $465 | 9 |
| MultiSport Camp: 2 Week – July 16th – July 27th 2018 | 14788 | Mon -Fri | 8:30AM – 4:30PM | July 16th – July 27th 2018 | $490 | 10 |
| MultiSport Camp: 2 Week – July 30th – Aug 10th 2018 | 14789  | Mon -Fri | 8:30AM – 4:30PM | July 30th – August 10th 2018 | $465 | 9 |
| MultiSport Camp: 2 Week – Aug 13th – Aug 24th 2018 |  14790 | Mon -Fri | 8:30AM – 4:30PM | August 13th – August 24th 2018 | $490 | 10 |
| MultiSport Camp: Week 1 – July 3rd – July 6th 2018 |  14791 | Tues -Fri | 8:30AM – 4:30PM | July 3rd – July 6th 2018 | $259 | 4 |
| MultiSport Camp: Week 2 – July 9th – July 13th 2018 | 14792  | Mon -Fri | 8:30AM – 4:30PM | July 9th – July 13th 2018 | $285 | 5 |
| MultiSport Camp: Week 3 – July 16th – July 20th 2018 | 14793 | Mon -Fri | 8:30AM – 4:30PM | July 16th – July 20th 2018 | $285 | 5 |
| MultiSport Camp: Week 4- July 23rd – July 27th 2018 | 14794 | Mon -Fri | 8:30AM – 4:30PM | July 23rd – July 27th 2018 | $285 | 5 |
| MultiSport Camp: Week 5 – July 30th – August 3rd 2018 | 14795 | Mon -Fri | 8:30AM – 4:30PM | July 30th – August 3rd 2018 | $285 | 5 |
| MultiSport Camp: Week 6 – August 7th – August 10th 2018 | 14796 | Tues -Fri | 8:30AM – 4:30PM | August 7th – August 10th 2018 | $259 | 4 |
| MultiSport Camp: Week 7 – August 13th – August 17th 2018 | 14797  | Mon – Fri | 8:30AM – 4:30PM | August 13th – August 17th 2018 | $285 | 5 |
| MultiSport Camp: Week 8 – August 20th – August 24th 2018 |  14798 | Mon -Fri | 8:30AM – 4:30PM | August 20th – August 24th 2018 | $285 | 5 |
| MultiSport Camp: Week 9 – August 27th – August 31st 2018 |  14799 | Mon -Fri | 8:30AM – 4:30PM | August 27th – August 31st 2018 | $285 | 5 |
| MultiSport Camp: August 27th – Monday Only | 14800 | Mon | 8:30AM – 4:30PM | August 27th 2018 | $65 | 1 |
| MultiSport Camp: August 28th – Tuesday Only | 14801 | Tues | 8:30AM – 4:30PM | August 28th 2018 | $65 | 1 |
| MultiSport Camp: August 29th – Wednesday Only | 14802  | Weds | 8:30AM – 4:30PM | August 29th 2018 | $65 | 1 |
| MultiSport Camp: August 30th – Thursday Only | 14803 | Thurs | 8:30AM – 4:30PM | August 30th 2018 | $65 | 1 |
| MultiSport Camp: August 31st – Friday Only |  14804 | Fri | 8:30AM – 4:30PM | August 31st 2018 | $65 | 1 |
Girls Only Sports Camps (Ages 6-11)
| Girls Only Sports Camps | Barcode | Days | Times | Dates | Cost | Days |
| --- | --- | --- | --- | --- | --- | --- |
| Girls Only MultiSport Camp: Week 4 – July 23rd – July 27th 2018 (Ages 6-8) |  14805 | Mon – Fri | 8:30AM – 4:30PM | July 23rd – July 27th 2018 | $285 | 5 |
| Girls Only MultiSport Camp: Week 4 – July 23rd – July 27th 2018 (Ages 9-11) |  14973 | Mon – Fri | 8:30AM – 4:30PM | July 23rd – July 27th 2018 | $285 | 5 |
| Girls Only MultiSport Camp: Week 5 – July 30th – August 3rd 2018 (Ages 6-8) |  14807 | Mon – Fri | 8:30AM – 4:30PM | July 30th – August 3rd 2018 | $285 | 5 |
| Girls Only MultiSport Camp: Week 5 – July 30th – August 3rd 2018 (Ages 9-11) |  14974 | Mon – Fri | 8:30AM – 4:30PM | July 30th – August 3rd 2018 | $285 | 5 |
| Girls Only MultiSport Camp: Week 6-  August 7th  – August 10th 2018 (Ages 6-8) |  14806 | Tues – Fri | 8:30AM – 4:30PM | August 7th – August 10th 2018 | $259 | 4 |
| Girls Only MultiSport Camp: Week 6-  August 7th  – August 10th 2018 (Ages 9-11) |  14975 | Tues – Fri | 8:30AM – 4:30PM | August 7th – August 10th 2018 | $259 | 4 |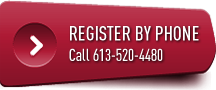 Register in Person
Visit the Welcome Centre in Alumni Hall during our hours of operation