Junior Ravens Fencing
The Junior Ravens Program
Junior Ravens Fencing is part of Carleton University's Junior Ravens program which gives young players the opportunity to work with the Carleton Ravens varsity coaches and players in a range of development programs in four different sports. The programs will concentrate on developing fundamental skills and techniques to lay the foundations for more advanced learning in the future.
Junior Ravens Fencing
Always one of the most popular sports during our school Recreation Days and Summer Camps, the program gives young fencers the chance to learn new skills and build on those already learned during the school year. The Carleton Ravens fencers and coaches will be working directly with the Junior Ravens Fencing participants, focusing on age-appropriate graduated skill development.
Age Groups
Junior Ravens Fencing has two age sections:
Age 7-9
Age 10-12
Registration Details Fall 2017 & Winter 2018
Registration is now open for the Junior Ravens Fencing fall & winter programs.
*There will be no lessons on October 3rd and November 28th
**There will be no lesson during the March Break Holiday (March 13th)
For questions regarding programming details or any other aspect of the Junior Ravens Fencing Program please contact michael.cicchillitti@carleton.ca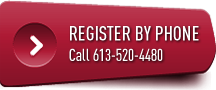 Register in Person
Visit the Welcome Centre in Alumni Hall during our hours of operation