Junior Ravens Hip-Hop Dance
The Junior Ravens Program
Junior Ravens Hip-Hop is part of Carleton University's Junior Ravens program which gives young players the opportunity to work with the Carleton Ravens varsity coaches and players and Carleton Ravens sport camp counsellors in a range of development programs in six different sports and activities. The programs will concentrate on developing fundamental skills and techniques to lay the foundations for more advanced learning in the future.
Junior Ravens Hip-Hop Dance
2016 saw hip-hop dance added to our range of activities for our Summer Camps, and it proved to be a massive hit with boys, girls and staff. Taneisha, our wonderful dance instructor will be back to continuing teaching during the fall and winter term. She will teaching range of moves and skills, building towards a final routine that the kids will perform for parents on the last day of the 10-week program.
The program will run on Friday evenings from 6:30 to 7:30pm.
Age Groups
Junior Ravens Hip Hop will be offer for age 8-10.
Registration Details Fall 2017 & Winter 2018
Registration is now open for the Junior Ravens Hip-Hop fall & winter programs.
Age Groups
Age 8-10
Times
Friday 6:30-7:30pm
Dates:
Fall 2017: October 13th to December 15th
Winter 2017: January 19th to April 6th*
Location
Carleton University
Multi-Purpose Room
Cost
$80 per session. Each session has 10 lessons.
Registration Code
Fall 2017 Age 8-10: 13691
Winter 2018: Age 8-10: 13692
*There will be no session during the March Break Holiday (March 16th)
For questions regarding programming details or any other aspect of the Junior Ravens Hip-Hop Dance program please contact michael.cicchillitti@carleton.ca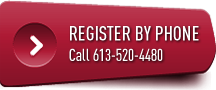 Register in Person
Visit the Welcome Centre in Alumni Hall during our hours of operation