Junior Ravens Basketball
Introducing the Junior Ravens Basketball Program:
The goal of the Junior Ravens Basketball Program is to provide young basketball players with the opportunity to maximize their potential through age appropriate skill development for continuous improvement. The program will also give young players the chance to stay fit, develop friendships and have fun while learning techniques that will be the building blocks for more advanced learning in the future.
Registration now open for the 2017/2018 Junior Ravens Basketball Program –  The fall session begins Sunday September 17th & the winter session starts Wednesday January 17th .
Please note the times for the Junior Ravens Basketball Program for the fall and winter sessions:
Novice (6-7-8 years old) – Wednesday 7:00-8:00pm and Sunday 1:00-2:00pm
Atom (9-10-11 years old) – Wednesday 8:00-9:00pm and Sunday 2:00-3:00pm
Each program includes:
Skill development sessions and leagues games coached by our experienced Ravens coaches, varsity and representative players in order to foster a consistent environment for development and learning.
Wednesday evening skill development sessions where players will work on an age appropriate program to improve technique and reinforce good habits in areas such as: ball handling, shooting, footwork, defense and team play.
Sunday afternoon game days: players get a chance to take what they have learned in practice and apply it to an actual game situation.
All games and practices take place at Carleton University's renowned Ravens' Nest and Norm Fenn Gym, two of the finest basketball venues in Ottawa.
Each participant will receive a reversible jersey and a developmental progress report card at the conclusion of the league.
The Carleton Ravens Basketball Program
Carleton Ravens Basketball is the premier university program in Canada. Winning 13 Canadian titles in the past 15 years, the men's team are ranked #1 in the nation and the women's team are ranked in the top ten nationally. Under the leadership of head coaches Dave Smart and Taffe Charles, the Ravens have an unsurpassed reputation for top quality coaching and player development.
Age Groups
Novice: 6-7-8 years old (Grades 1, 2 & 3)
Atom: 9-10-11 years old (Grades 4, 5 & 6)
Times
Practices: Wednesdays 7:00pm (Novice), 8:00pm (Atom)
Game Days: Sunday 1:00pm (Novice), 2:00pm (Atom)
Dates:
Fall 2017:  September 17th- November 15th
Winter 2018: January 17th – March 11th
Location
Carleton University
Raven's Nest & Norm Fenn Gyms
Cost
$189 per session (16 lessons/games)
Registration Code
(Click to Register)
Fall 2017:  13673 Novice,  13674 Atom
Winter 2018:  13675 Novice,  13676 Atom
Junior Ravens Basketball – Fall 2017 Schedule
| | | |
| --- | --- | --- |
| Date | Location | |
| Sun, Sept 17 | Ravens Nest Gym | |
| Weds, Sept 20 | Norm Fenn Gym | |
| Sun, Sept 24 | Ravens Nest Gym | |
| Weds, Sept 27 | Norm Fenn Gym | |
| Weds, Oct 4 | Norm Fenn Gym | |
| Sun, Oct 8 | Ravens Nest Gym | |
| Weds, Oct 11 | Norm Fenn Gym | |
| *Sun, Oct 15 | Ravens Nest Gym | *LESSON CANCELLED |
| Weds, Oct 18 | Norm Fenn Gym | |
| Weds, Oct 25 | Norm Fenn Gym | |
| Sun, Oct 29 | Ravens Nest Gym | |
| Weds, Nov 1 | Norm Fenn Gym | |
| Sun, Nov 5 | Ravens Nest Gym | |
| Weds, Nov 8 | Norm Fenn Gym | |
| Sun, Nov 12 | Ravens Nest Gym | |
| Weds, Nov 15 | Norm Fenn Gym | |
| *Sun, Nov 19 | Norm Fenn Gym | * Make up lesson |
For questions regarding programming details or any other aspect of the Junior Ravens Basketball Program please contact michael.cicchillitti@carleton.ca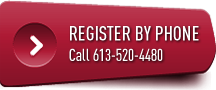 Register in Person
Visit the Welcome Centre in Alumni Hall during our hours of operation