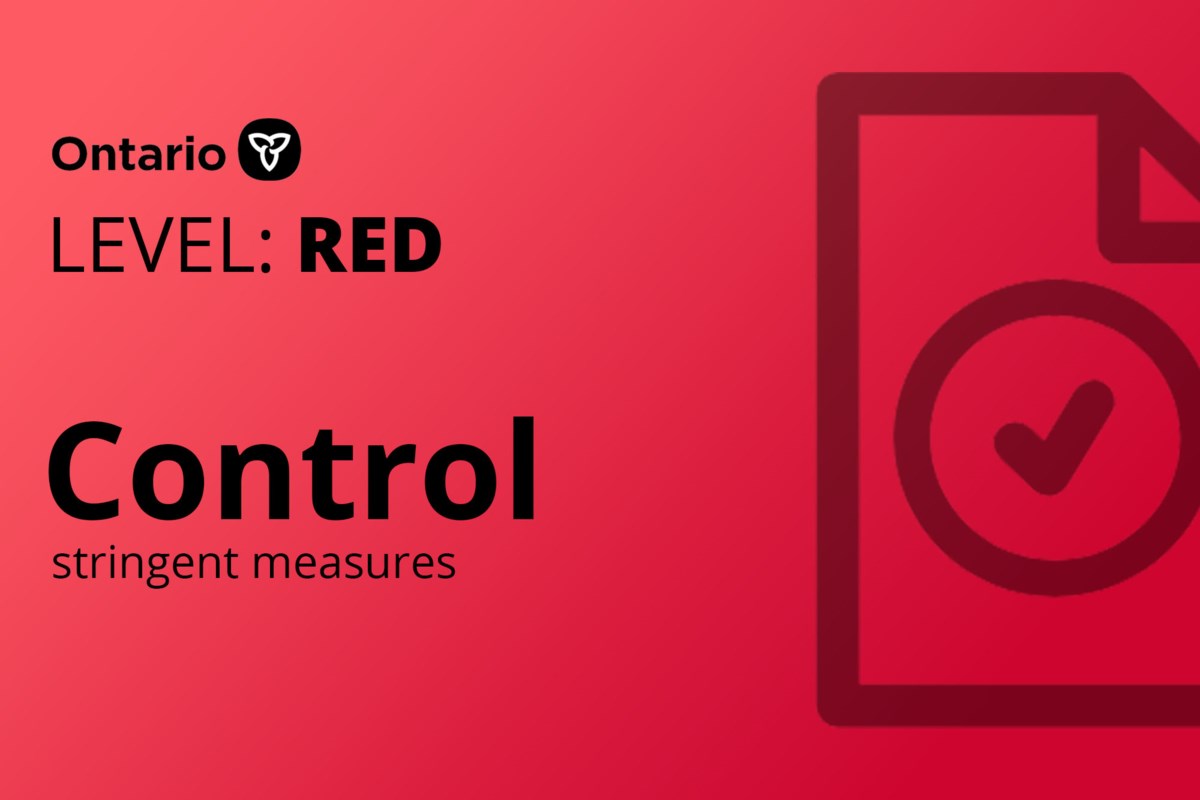 The operations of the Fitness Centre will fully comply with stage 2 (Red) regulations (and any updates) issued by the Ontario government and Public of Health. In the event of a conflict between this plan summary and the regulations, the regulations shall prevail. 
Masks are 

mandatory

 in 

all areas of 

the facility

 

Use hand-sanitizer upon entry to the facility

 

Always maintain physical distancing (

3

 meters)

 in the f

itness centre 

 
For full details of the Ontario regulation 263/20 please click here 
Arriving at the Fitness Centre
Please arrive within the first 15-minutes of your booking with your COVID screen completed that day. When you arrive for your workout, please enter the facility through the Alumni Hall entrance. Swipe at the Welcome Centre Desk, then head upstairs to the Fitness Centre to be checked in. Locker Rooms and showers are not available. Storage cubbies will be provided for boots and coats inside the fitness centre. Please come prepared to workout. Indoor shoes are required in the Fitness Centre. Benches are provided outside the Fitness Centre for you to change to your indoor shoes.  
NOTE – Parking on Campus including Lot 5, will be FREE during the Winter 2021 term. 
To access the Fitness Centre
Be prepared to show ID and proof of completing the COVID-19 screening form 
Fitness Centre Health & Safety Guidelines
For a complete list of general policies & guidelines please click here. 
We have taken the following steps to ensure a safe environment in the Fitness Centre:  
A maximum of 10 people will be permitted in the Fitness Centre per 45-minute booking.

 

Only 1 booking per person each day will be allowed

The fitness

centre

will be closed for 

15

-minutes between each booking to disinfect all 

equipment.

 

 

Equipment will be reduced in order to provide enough time for our staff to clean between each booking. 

 

All patrons must wear a mask when entering and exiting the facility. You are required to wear your mask 

at all times

 in the Fitness Centre

 

except for when 

using a cardio machine.

 

No equipment will be lent out to patrons.

 

All patrons must clean equipment before and after use. 

Each

 patron is 

assigned 

a spray bottle to use during their workout and paper towels is available throughout the facility

.

 

Patrons are responsible for choosing appropriate weights for their ability as no "spotting" will be permitted.

 

No contact of any kind is permitted.

 

Equipment is not to be moved out of designated areas.

 

All patrons are asked to wash their workout clothing between each workout session.

 

Staff are here to help provide a safe environment for your workout

, therefore,

 requests from staff must be followed.

 

Gym bags and personal items are not allowed on the main floor of the Fitness Centre. Cubbies have been provided for storage of personal items at this time. Small drawstring bags for personal equipment are permitted.

 

 No "working in" during COVID restrictions.

 

All equipment must be wiped down/cleaned after use.

 

Inappropriate behaviour or abuse of equipment, other members, or staff will not be tolerated.

 



Fitness Centre Considerations and What to do's:
What to do if you would like to use the same piece of equipment as another patron:

 
Due to COVID you can no longer work in with another patron. Please ask how long they will be at the station and wait until it is available.

 
What to do if another patron starts using your machine while you are resting:

 
Respectfully explain to the other patron how many sets you have left and that during COVID please refrain from working in.

 
What to do if you are using a machine and other patrons are waiting to use it:

 
Acknowledge that other patrons are waiting to use the machine and finish up your sets in a reasonable time frame. No sharing of equipment is permitted.

 
When you are finished with your machines or equipment you should:

 
Wipe down equipment and machines with the spray bottle and

 paper

 towel provided. Ensure that you are removing all weights and return the weights to the appropriate place.  

 
For details about our full safety plan as described by the Ontario Regulation 263/20 please contact us directly at ravens@carleton.ca.