6 Week Intro to Strength Training
6 Week Intro to Strength Training
Two Sessions!  One in Fall and one in Winter!  Come join us!
Fall Session: September 16th to October 28th (no class on October 7th)  (Saturday 11:00am – 1:00pm)
Winter Session: January 13th to February 24th (no class on February 10th) (Saturday 11:00am – 1:00pm)
6 Weeks at 2hrs of instruction/training including proper warm-up and stretching
Location: High Performance Centre
COST:
Students: $120
Adults: $155
In 6 weeks you will go from learning the theory behind the importance of strength training to mastering the technique behind bodyweight, free weight and barbell training.  Our qualified instructors will take you through a progressive training program that will help you gain a better understanding of exercise and program design, help you increase your strength and, most importantly, your confidence in and out of the gym.
Join our Ravens Personal Training Team and together we will learn to move better, live better, and soar higher!
Notes: Participants will be taught proper warm up techniques, training principles, and exercise application.  Participants will be taught how to scale exercises to their appropriate level and 'homework' take away training information will be provided.
For More Information contact: Marta Wein: 613-520-2600 ext.8458 or marta.wein@carleton.ca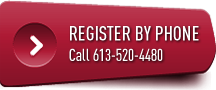 Register in Person
Visit the Welcome Centre in Alumni Hall during our hours of operation