Hockey
Hockey League in Ottawa
Looking to join a Hockey League in Ottawa? Carleton University Athletics has a number of options that will fit for your schedule and skill level.
All hockey leagues include the following:
Quality officiating
Convenient scheduling
Accessible central Ottawa location
Player and Goalie Statistics
The leagues are open to everyone, not just the Carleton community.
For the Carleton Adult Hockey League (team registrations only), which plays weekday evenings year round, please visit: carletonadulthockeyleague.ca
Hockey League in Ottawa Spring/Summer
CAHL Sunday Afternoons
Season: June-August
When: Sundays noon-4pm
Location: Carleton University Ice House
Individual:$119+HST
Season Length: 10 games
Description: The CAHL Sunday Afternoon hockey league is open to everyone from Carleton students, to students home for the summer or to those just looking to play more hockey.  Each team is guaranteed 10 games and jerseys are included for individual registrations.
Registration will open on March 1st and is available online or in person at Carleton University Athletics.
Goalies, please register in the goalie section, limited spaces available.
| League | Skater | Goalie | Days | Times | Dates | Complex |
| --- | --- | --- | --- | --- | --- | --- |
| CAHL Sunday Afternoons 2017 | 13036 | 13037 | Sundays | 12:00 PM – 4:00 PM | 11-Jun-2017 | Ice House |
Check out the basics of the hockey leagues below:
All games are officiated
All games are played at Carleton University Athletics in the Ice House
Game times are balanced evenly among teams as possible
Parking is available in Lot P3
Schedules, Standings & Results are available online
Team jerseys are included in the cost of individual registration
Statistics will be posted online on our website: www.carletonadulthockeyleague.ca
The league is open to both male and female players
Registration available online or in person at Carleton University Athletics, Ottawa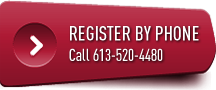 Register in Person
Visit the Welcome Centre in Alumni Hall during our hours of operation