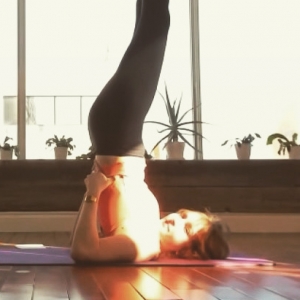 Christina W.
Yoga
Biography
Certifications Achieved:
200 Hour Yoga Teacher Training Certificate
About Christina:
What Classes do you teach?
Power, Hatha, Vinyasa, Restorative, Yin
What is your training philosophy?
I hope people will feel welcome and at home in my classes; they will feel challenged whilst at the same time renewed and relaxed; they leave feeling amazing and accomplished. I hope to teach people something new about yoga or themselves. I hope that they feel comfortable approaching me and asking me anything. I hope that they can forget about their personal responsibilities and stressors for the duration of the class and perhaps learn new ways to approach the rest of their day.
What is your fitness background?
I'm a fairly new teacher but I fell in love with yoga in 2016 and haven't looked back since!
What type of person is best suited for your style of class?
Everyone!
What advice would you give to someone new to training?
Don't be intimidated by yoga. It's the most welcoming physical activity. Anyone and everyone can assess yoga to some degree. It's not about what or how anyone else around you is assessing a pose. It's about you, your practise, and where you are in the present moment. Each of us has a unique genetic history and life experience so no two people will experience yoga in the same way.
Tell us one unique fact about you
I can rock out on the ukulele!