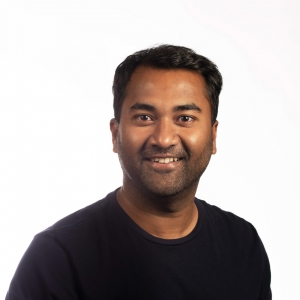 Rafael D.
Personal Trainer
Biography
Availability
Monday-Friday: 6am-12pm
Saturday & Sunday: 8am-8pm
Certifications Achieved:
Certified Personal Trainer – Canadian Society of Exercise Physiologist (CSEP)
Certified in First Aid & CPR/AED level C – Canadian Red Cross
Fitness & Health Promotion Diploma – Algonquin College
Specialization
I specialize in strength training and I'm committed to designing and implementing a safe and effective exercise plan tailored to client's current fitness level and goals.
Rafael's Training Approach
I strongly believe that one can reach their best version through taking control of their mind, body, and spirit. My pursuit is to be a life-long learner and be an expert in the fitness industry; to confidently help a client reach their best self through fitness and wellness. I am always striving to create and foster an enjoyable and comfortable experience for all my clients during each session.
How Rafael Measures a Clients Progress
Numbers don't lie! During each session, you can expect me to write down all kinds of numbers on your training card so we can keep track of your progress. The data collected will be able to give us insight onto the effectiveness of your exercise plan.
Furthermore, during the warm-up we will always chat about how your body felt from exercising last time or feeling that day; and based on your feedback I will adjust both the type and intensity of your exercises.
Rafael's Background
I have a B.Sc. degree in Biochemistry from University of Guelph and used to work at various laboratories. However, I wasn't happy doing lab works and realized that life is too short to not be striving for happiness. My pursuit of happiness led me to believe that I must get stronger both physically and mentally to live a better life full of energy. I came to Ottawa and completed the Fitness & Health Promotion diploma at Algonquin College while embarking on my own fitness journey. I became a CSEP- Certified Personal Trainer after successfully completing a national theory and practical exam on my first attempt. I am loving what I am doing in my life and have become a much happier person with a lot of enthusiasm and positive energy; that are getting translated to all other aspects of my life!