PD Day Camps
PD Day Camp at Carleton University Athletics
Carleton Athletics held our first ever PD Day Camp on Friday November 21st 2014. We will be offering another 7 PD day camps during the 2016/17 school year to provide a fun and active day care option for active kids who are off school during Professional Development days in the city's various school boards.
Next PD Day Camp: Friday 19th May 2017
PD Day Camp Activities
We will be using the full range of our indoor facilities to keep the kids active, occupied and enjoying sports like soccer, fencing, basketball, volleyball, squash, badminton, dodgeball, rugby, European Handball and field hockey no matter what the Ottawa winter or spring throws at us. As always a daily swim and full cafeteria lunch at the Fresh Food Company will be provided for our PD Day Camps for 6-12 year olds. For the Mini Ravens PD Day Camps (Age 4-6 only) lunch is not included and parents are asked to provide a packed lunch for participants.
PD Day Camp FAQs
Some commonly asked questions about our PD Day camps can be found here.
PD Day Camp Dates
We will be hosting camps on the following days during the 2016/17 school year:
Friday October 7th
Friday November 18th
MONDAY January 30th
Friday February 17th
Friday May 19th
Friday June 9th
Friday June 30th
The standard PD days for each school board may vary. For details of PD days at each school board, please refer to the OCDSB, OCSB, CEPEO and CECCE calendars.
PD Day Camp Registration
The 2016/17 camp is now open for registration. Information for all of the PD day camp registration options for 2016/17 can be found in the table below.
Registration for Summer Camps 2017 opens on Tuesday January 31st.
Camps (click on barcode to register)
Barcode
(Age 4-6)
Cost: $55
Barcode
(Age 6-12)
Cost: $65
Times
Day
Drop Off
PD Day Camp January 30th
12742
12722
8:30 am – 4:30 pm
Monday
Fieldhouse
PD Day Camp February 17th
12743
12723
8:30 am – 4:30 pm
Friday
Fieldhouse
PD Day Camp May 19th
12744
12724
8.30 am – 4.30 pm
Friday
Fieldhouse
PD Day Camp June 9th
13592
13590
8.30 am – 4.30 pm
Friday
Fieldhouse
PD Day Camp June 30th
13593
13591
8:30 am – 4:30 pm
Friday
Fieldhouse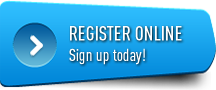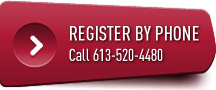 Register in Person
Visit the Welcome Centre in Alumni Hall during our hours of operation