The Government of Ontario has enacted a state of emergency and stay-at-home order which is now in effect for the entire province. All Carleton Athletics in-person programs and memberships will be cancelled, suspended, or postponed and facilities will be closed effective at midnight April 1, 2021 and until further notice.
Spring and Summer 2021 registration is now open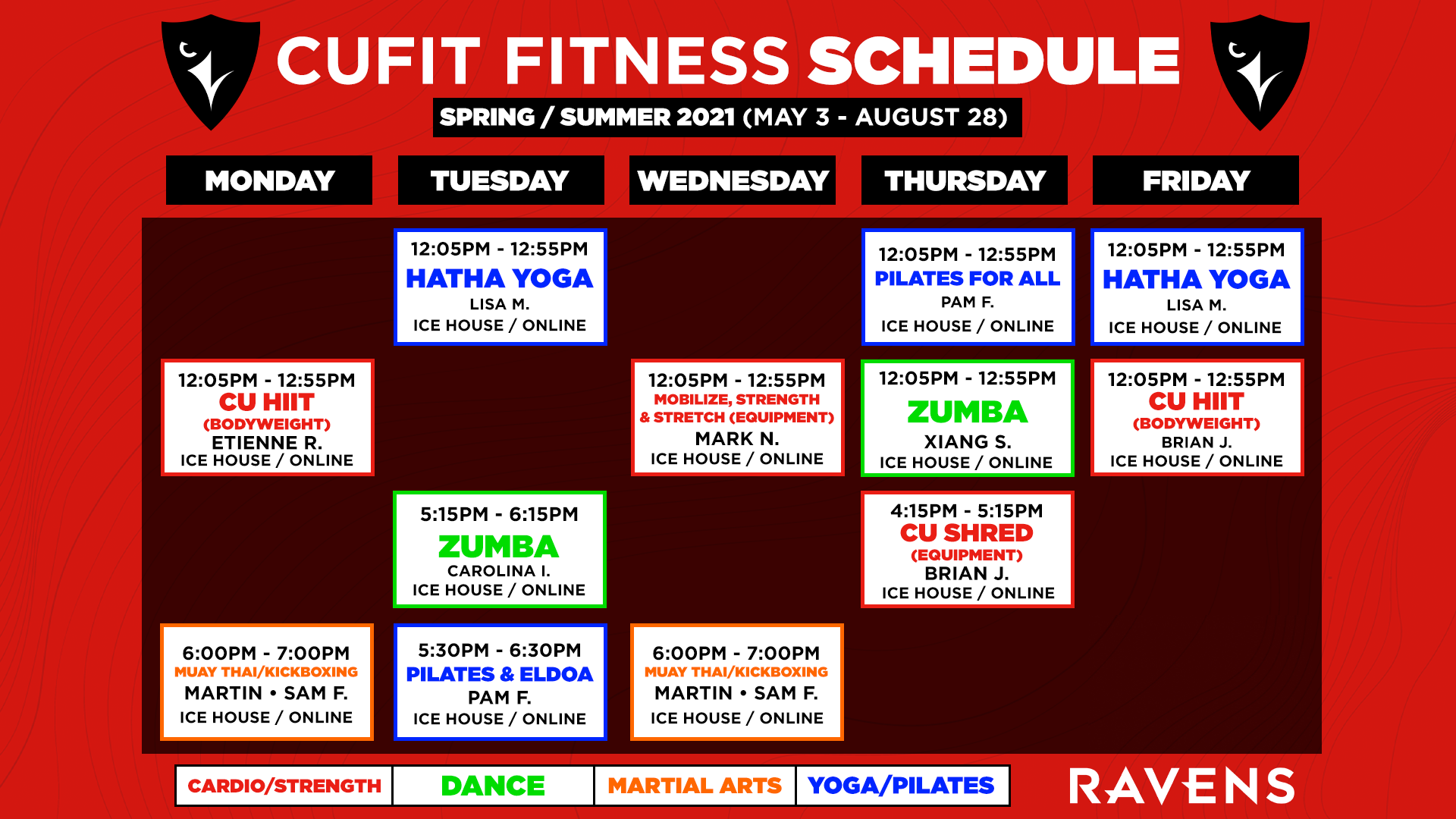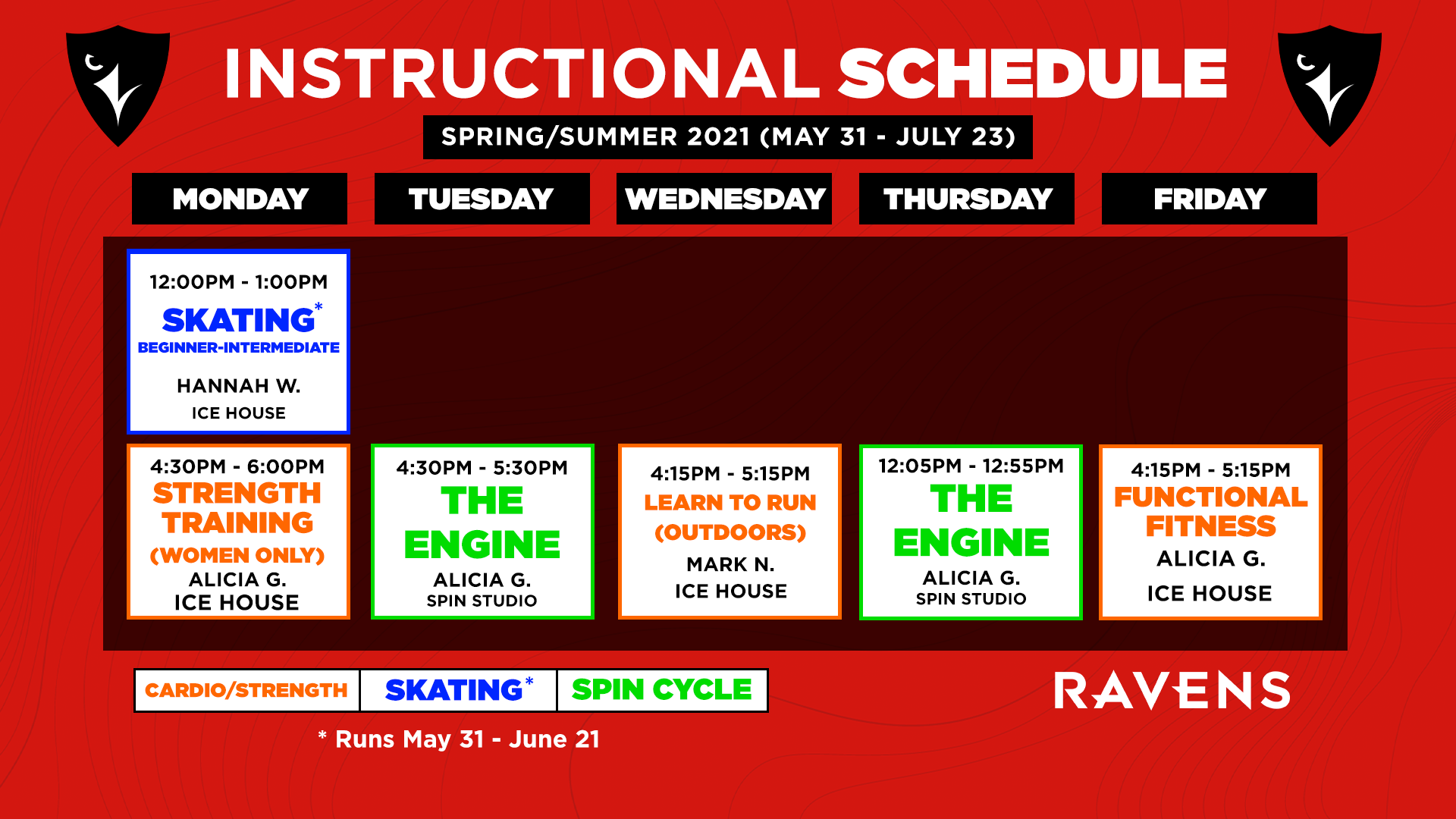 For information on booking procedures, in-person protocols and daily COVID screening requirements, please click here.
Live Fitness Schedule
Bookmark for up-to-the-minute updates to our group fitness schedule.