Proof of full COVID-19 vaccination is required for all community members 12 years of age and older to enter Carleton University Recreation and Athletics facilities. Members of the Carleton community that are already using the cuScreen system are encouraged to continue to do so. Visitors, who are not regular Carleton Athletics patrons can use their provincial COVID-19 vaccination passport along with government issued photo ID, which includes date of birth, to verify their vaccination status. 
Any individual who cannot be vaccinated on medical grounds or other protected grounds recognized by the Ontario Human Rights Code can request an exemption.
"I cannot commend Carleton highly enough for this outstanding program. Whoever came up with the idea and whoever is funding it, plus your coordination deserve high praise. The instructors like Tom and Eduardo (Tai Chi) are both excellent. The value of what you are offering is outstanding and I am crossing my fingers that this will continue. You have no idea how much the free parking helps. I would say that has been the biggest deterrent for me in attending programs. You and your team have made it easy to participate"

Trudy Boyle - Senior Ravens Member
Senior Ravens Membership Schedule
Senior Ravens Fall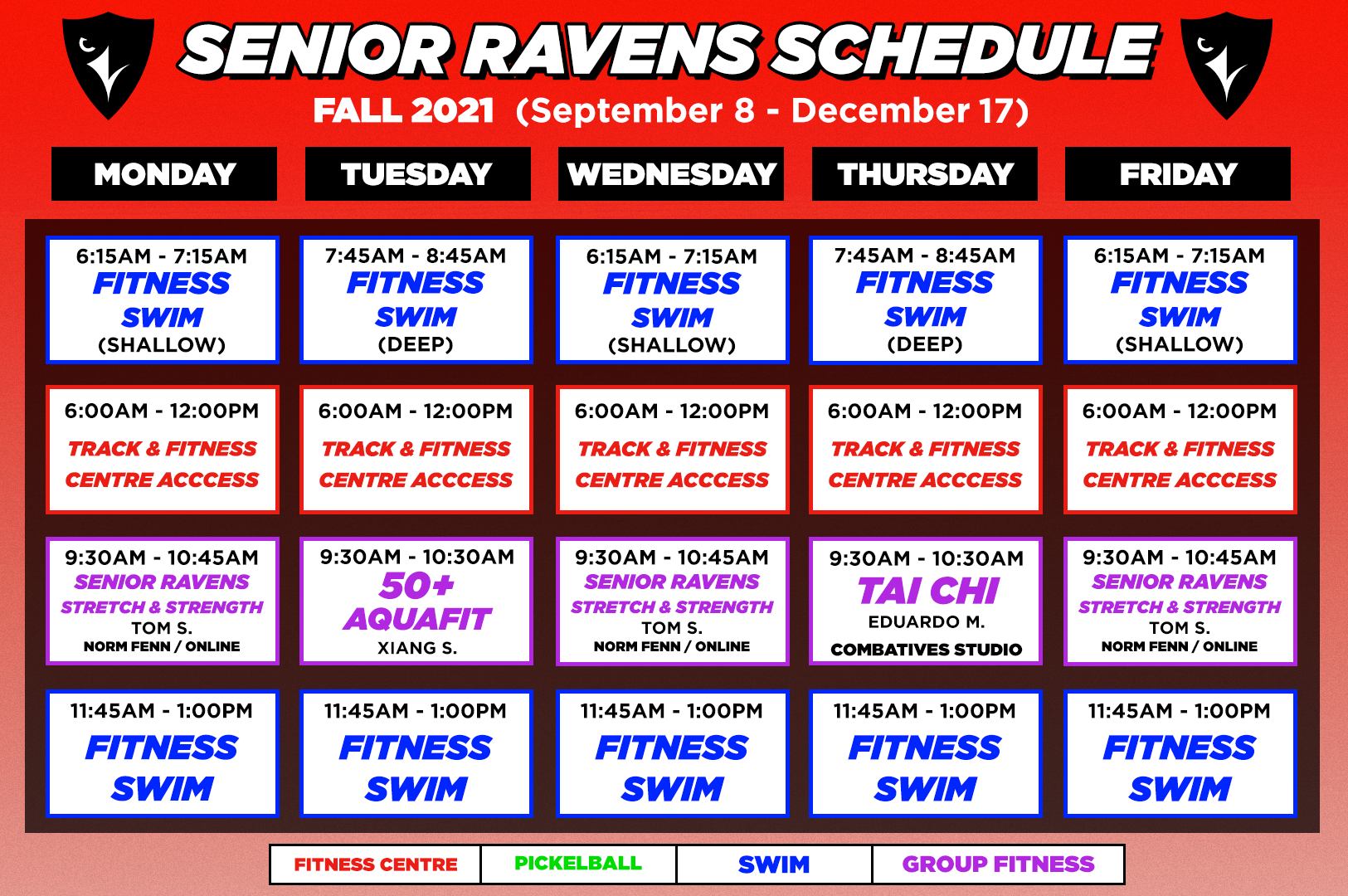 Online Only Senior Ravens Membership
For your convenience we've made the Senior Ravens Memberships Online Only available for the Fall of 2021!

Package Includes:
Morning Access to the facility (6am – 1pm). Does not include weekends.
Morning Parking Access
Access To The Pool
Access To The Fitness Centre
Access To The Indoor Track
Strength Training Class
Have questions?
E-mail groupfitness@cunet.carleton.ca
Phone: 613-520-2600 Ex 8700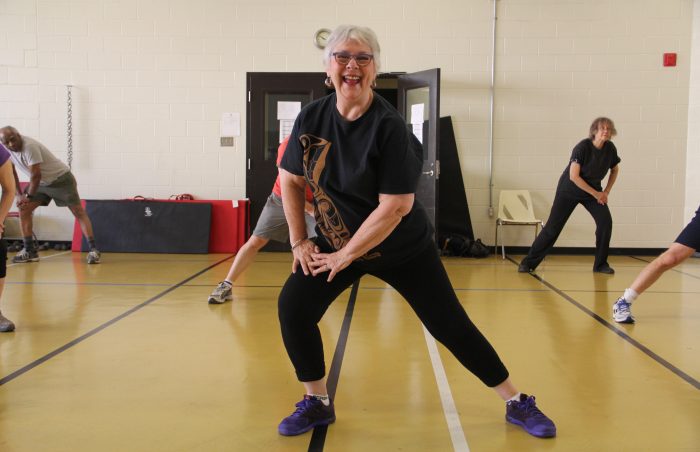 Registration for Fall 2021 opens August 30th! For information on booking in-person fitness classes, protocols and procedures, please click here.