Bronze MEDALLION (with Emergency First Aid/CPR 'B')
This camp certifies participants in both Bronze Medallion and Emergency First Aid with CPR-B. Participants are provided with the knowledge, skill, fitness and judgment required to respond to complex water rescue situations in a fun filled camp setting! Participants learn tows, carries, defense methods and releases in preparation for challenging rescues of increased risk involving conscious, unconscious, and injured victim types. Prerequisite(s): Bronze Star or 13 years old by the exam. The Canadian Lifesaving Manual (CLM) is required. The CLM fee ($46.00) will be charged automatically at registration. If you wish to opt out of getting a CLM because you already have one, you will need to register at the Welcome Centre in Alumni Hall or call the Welcome Centre at 613 520-4480 to register over the phone. A daily cafeteria lunch and a Lifesaving Camp T-shirt are included. Drop-off and Pick-up will be in the Field House.
Registration for our (4) Summer 2017 Bronze MEDALLION Camps begins on Tuesday January 31, 2016. Many of these camps will fill, so if you find that a preferred camp is sold-out, please add your name to the WAIT LIST.
| Code | Days | Start Date | End Date | # Days | Times | Fee |
| --- | --- | --- | --- | --- | --- | --- |
| 12972 | Mon-Fri | July 10 | July 14 | 5 | 8:30 am-4:30 pm | $308 |
| 12973 | Mon-Fri | July 24 | July 28 | 5 | 8:30 am-4:30 pm | $308 |
| 12974 | Mon-Fri | Aug 14 | Aug 18 | 5 | 8:30 am-4:30 pm | $308 |
| 12975 | Mon-Fri | Aug 28 | Sept 1 | 5 | 8:30 am-4:30 pm | $308 |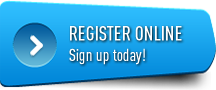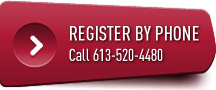 Register in Person
Visit the Welcome Centre in Alumni Hall during our hours of operation