Intramural Basketball
The intramural basketball leagues are open to Carleton students and staff only.
Intramural Basketball Winter 2018

Season: January-April
When: Sun, Mon, Tues, Weds, Thur
Location: Raven's Nest
Price: $355+tax team/ $40.25+tax individual
Price (3-on-3): $177.50+tax team
Season Length: 7 games
Registration is open August 1st and is available online or in person at Carleton University Athletics. Winter registration will be available on November 1st.
All members of all teams must be current Carleton University Students, active gym members or staff/faculty.
All teams receive a set of 10 team shirts.
All students registering as an individual receive a team shirt.
Latest News
T-Shirt Pick Up: At first league game
Team captains should bring a completed Intramural Roster Master to first game
League
Barcode
Team
Barcode
Individual
Days
Times
Dates
Complex

Intramural Coed Basketball Winter

13764
13771
Sun
3:00- 11:00 PM
14-Jan-18
Ravens' Nest

Men's Basketball Winter

13763
13772
Mon Wed
Thur
9:00 – 11:00 PM
15-Jan-18
Ravens' Nest

Women's Intramural Basketball Winter

13762
13770
Tue
7:00 – 11:00 PM
16-Jan-18
Norm Fenn Gym

3-on-3 Basketball Winter

13765
n/a
Tue
9:00 – 11:00 PM
16-Jan-18
Ravens' Nest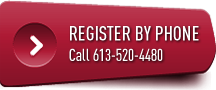 Register in Person
Visit the Welcome Centre in Alumni Hall during our hours of operation