Intramural Soccer
The intramural soccer leagues are 7 v 7 indoor soccer for students and staff only.
Schedules, Standings and Team Lists
The latest schedules, standings, results and team lists for all of our intramural leagues can be found on the Intramural schedule and standings page.
Intramural Soccer Location:
 Raven Road Outdoor Turf Field & Fieldhouse
Intramural Soccer Sections:
All sections play 7 regular season games plus playoffs
Men's Soccer: Sundays 2-11pm
Coed Early Season Soccer: Thursdays 6-11pm and Fridays 1-4pm Fieldhouse (Indoor) and Raven Road Field (Outdoor)

League Runs from mid-September to end of October

Coed Indoor Soccer: Mondays 5-8pm and Fridays 1-4pm OR Wednesdays 5-11pm and Saturdays 4-7pm
Teams will play at rotating kick off times each week at one of the times listed above.
Team and individual registration is available
Intramural League Fees:
Team: $299.50 (+HST)
Individual $34.50 (+HST)
All members of all teams must be current Carleton University Students
All teams receive a set of 12 team shirts
All students registering as an individual receive a team shirt
Important: Please note ALL players in any intramural soccer game MUST wear shin guards. No player will be allowed to take part in any game without shin guards. This rule applies to both outdoor AND indoor games.
Latest News
Registration for Fall/Winter 2016-17 will begin August 2nd, 2016
T-Shirt Pick Up: At first league game
Team captains should bring a completed Intramural Roster Master to first game.
League
Barcode Team
Barcode Individual
Days
Times
Dates
Complex

Co-ed Early Season Soccer – Thur/Fri Fall

11928
12658
Thur
Fri
8:00PM – 11:00PM
1:00PM – 4:00PM
23-Sep-16
Raven Road Field
Fieldhouse

Co-ed Intramural Indoor Soccer – Mon/Fri Fall

11926
12657
Mon
Fri
5:00PM – 8:00PM
1:00PM – 4:00PM
19-Sep-16
Fieldhouse

Coed Intramural Indoor Soccer – Wed/Saturday Fall

 11927
12659
Wed
Sat
6:00PM – 11:00PM
1:00PM – 4:00PM
21-Sep-16
Fieldhouse

Coed Competitive Soccer – Wednesday Fall

12667
12668
Wed
6:00PM – 11:00PM
21-Sep-16

Men's Intramural Soccer – Fall

11929
12656
Sun
3:00PM – 11:00PM
18-Sep-16
Fieldhouse &
Raven Road Field
11931
12662
Wed
Sat
5:00PM – 11:00PM
4:00PM – 7:00PM
18-Jan-17
Fieldhouse

Men's Intramural Soccer – Winter

11932
12660
Sun
3:00PM – 11:00PM
15-Jan-17
Fieldhouse

Co-ed Intramural Soccer – Mon and Fri

11930
12661
Mon
Fri
6:00PM – 11:00PM
1:00PM – 4:00PM
16-Jan-17
Fieldhouse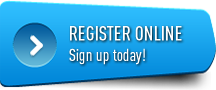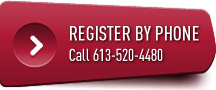 Register in Person
Visit the Welcome Centre in Alumni Hall during our hours of operation