Adaptive Dance – Fall & Winter 2023/24 – Launch Date T.B.D.
Together we will explore movement through music of every kind, from hip hop to classical music. We will learn new ways our bodies can move each with its own variation. The class will be composed of learning musicality and different rhythms, stretching and strengthening exercises as well as fun combinations of dance movements to show off to your friends and families later on. Let your creativity come to shine in our all adaptive dance program for people with physical disabilities or limited ranges of motion.
We will be providing variations to participation (i.e. seated and standing variations) and we will be providing verbal instructions along with visual demonstrations.
Please note that we are not able to provide 1:1 support for this program at this time. Please let us know if a personal support worker will be accompanying you when you register.
The program is now free for Carleton students.
Instructor: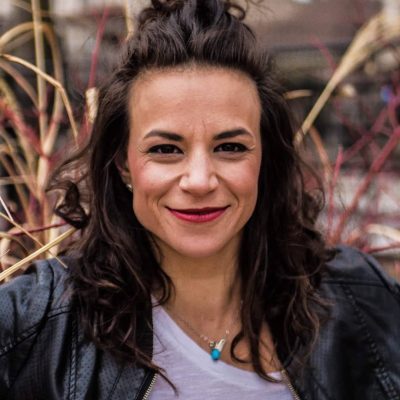 Sonia Awad is the instructor for our Adaptive Dance Program. Sonia has been performing on stage for many years around the globe. She graduated from Arts Canterbury High School in 2002, went on to pursue training in commercial Jazz, Tap, Ballet, Musical Theatre, Hip Hop, vocal and acting at George Brown College, where she received a certificate in dance, and expanded her perspectives in learning street styles, mostly House, and a little bit of Breaking, and Locking.
She was one of 35 to represent Canada at the Music and Arts festival in Beijing, China. She has performed in many industrials, fundraisers, and corporate events, such as Class Act with Dame Edna in Whitby Ontario, Urban Groove on BPM TV, Luther Brown & OIP Dance Centre's The Red City, and Dance Ontario's Dance Weekend for 5 consecutive years. Sonia performed at the 2006 fFIDA International Dance Festival and at Kick Up Your Heels at Harbourfront in Toronto. She has also performed choreography by Danny Davalos in the 1st anniversary of the Bazzar, and Dance Ontario Dance Weekend with the Honeykats. Currently a member of Culture Shock Ottawa, she has had the opportunity to perform at 2011 Culture Shock Showcase, East Coast Dance Concert, Step into Motion 2011, and the International Culture Shock Choreographer's Showcase in Long Beach CA.
Sonia has also had the opportunity to work with Dance Migration doing Samba, performing at the Copa Cabana in Niagra Falls and Toronto. Working with Dance Migration has given her the chance to expand her knowledge in different disciplines of dance. She recently performed a production put together by Adrianna and Dance Migration called Terra Brasil. Sonia shows a wide variety of talent with everything she does, from touring with live children shows, assisting magicians, performing corporate events and always training. Her current drive is teaching youth and sharing her knowledge as much as she can, while consistently learning.
With her energy and passion, she had decided to take things further to expand her knowledge and create more in the world of dance in Mexico City. She has had the opportunity to work with many talented and inspiring dancers around the world. Returning to her home town, Sonia attended the Developmental Services Worker program at Algonquin College, and now works full time at a Public Elementary school. Sonia is ready to expand horizons for everyone in the city and is looking forward to upcoming adventures!
Register
Registration by phone or in person is on available during our hours of operation. Register online 24/7. To register in person, visit our Welcome Centre in the Alumni Hall.