Junior Ravens Football
Junior Ravens Football is an introductory program that provides youth the opportunity to develop fundamental skills and techniques (e.g. catching, throwing, tackling, blocking) that are essential to the game of football.  Players will be divided into four age categories (Mite, Tyke, Mosquito, and Peewee) to participate in an eight-week program.
Equipment Fitting/Pick-up
Please contact Joshua Sacobie by email or by phone at 613 697 2992 for details regarding equipment fitting and pick up.
Junior Ravens Football 2014 Forms and Information Letters
New For 2014: New Mite age group added for 6 and 7 year olds. Each participant of the Junior Ravens Football Program will have the unique privilege of being coached by Ravens players and coaches.
Our Mission
Introduce youth to the game of football in a safe and structured environment that promotes the values of teamwork, respect and self-confidence. Young athletes in the Jr. Ravens Football program will acquire the necessary tools and knowledge that are essential to playing the game.
Philosophy of Junior Ravens Football
Physical preparation:
The preparatory period is scheduled in the early part of the program. During this period, the technical and tactical skills will be taught with an emphasis on reviewing football as a contact sport. Whatever the level of the player, this period will allow adequate familiarization prior to playing situations. For players with a little experience, it will be a period of improvement.
Initial assessment:
During the first weekend, all players will be assessed on different physical and technical abilities. Some assessments will be administered during the preparatory period. The results will be recorded in order to balance the caliber of teams in the league. The age, experience and technical competencies (throwing, catching, blocking and tackling) and physical qualities (strength, endurance, agility and speed) will be evaluated. Equitable sharing of all resources will be made during the formation of teams.
Overall experience:
Junior Ravens Football offers each player the opportunity to play several positions to acquire the technical and tactical skill-sets that are essential to experiencing a long-term football pursuit.
Equipment: Each player will receive full equipment from the program. Participants will only be required to bring proper footwear.
Eligibility Be between 6-14 years old by Dec 31st of 2014.
Junior Ravens Football Age Categories:
Age Group
Times
Dates
Location
Cost
Saturday
Sunday
 Spring 2014
Carleton University
Mite
 8:30 am-10 am
8:30 am-10 am
April 26 – June 15
Keith Harris Stadium
 $275 + HST
Tyke
 8:30 am-10 am
8:30 am-10 am
April 26 – June 15
Keith Harris Stadium
 $299 + HST
Mosquito
 10 am-12 pm
10 am-12 pm
April 26 – June 15
Keith Harris Stadium
 $299 + HST
Peewee
 10 am-12 pm
10 am-12 pm
April 26 – June 15
Keith Harris Stadium
 $299 + HST
For questions regarding programming details or any other aspect of the Junior Ravens Football Program please contact Joshua Sacobie  by email or by phone at 613 697 2992.
Testimonials
Hi, I'd first like to thank you very much for the football camp. It is in fact the very first sport that we've been able to get Noah involved in.

Not only that, he looked up to his coaches and genuinely loved it.

My older son plays competitive hockey all year round, with soccer, and other sports somehow mixed in there as well, but Noah has never been interested in playing anything.

Then he asked me to play football and your camp was the only available place for him to play. He only turned six two days before the camp began.

I will say this much, having played up until junior hockey myself, and having had my older son in numerous camps as well, this football experience was absolutely the best camp I've ever had a child involved in
Great organization, great motivating, and excellent teaching. And again, my son Noah, who doesn't like sports, loved it!

We will be returning next year for sure, and thank for the great time.
- Vince Gravel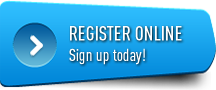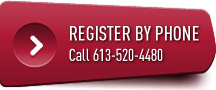 Register in Person
Visit the Welcome Centre in Alumni Hall during our hours of operation