Junior Ravens Soccer
Junior Ravens
Junior Ravens Soccer is part of Carleton University's Junior Ravens program. These programs give young players the opportunity to work with the Carleton Ravens varsity coaches and players in a range of development programs in four different sports. The programs concentrate on developing fundamental skills and techniques to lay the foundations for more advanced learning in the future.
Junior Ravens Soccer
Latest News Spring 2017: Spring Soccer Now available!
Registration is now open for the Spring session of Junior Ravens Soccer which begins on April 29th. This is the first time that we will be offering a spring Junior Ravens Soccer Program and the games will take place outdoors on MNP park, where the Ravens' teams play their home games. The Session will run from late April until the end of June and costs only $99 for the full session.
The Junior Ravens Soccer program was delighted to host former Canadian Men's national team head coach, Colin Miller as our guest coach for the session on Saturday 19th of November. His playing experience includes winning 61 caps for Canada and representing Canada at the 1986 World Cup. Colin is also the current head coach of Edmonton F.C.
Program Structure
The program structure has been created by former Carleton Ravens Men's Varsity Soccer head coach, Sandy Mackie, and is built around 3 core values:
Developing young soccer players to reach their potential, regardless of current skill level.
Promoting a love of the sport and wider knowledge of the game.
Creating a culture of fair play and respect for teammates, opponents, coaches and the game itself.
At every session the participants will be taken through drills and practices before finishing the session with small-sided soccer games.
Each week the 1 hour program is broken into 3 x 20 minute sessions.
The first session will be the technical focus on one of the key soccer skills of dribbling, passing and receiving, support and positioning, player pressure and defending and shooting.
The second section will feature a game with restricted rules or parameters to practice and reinforce that day's skill in a game situation.
The final section of each day is a small sided game.  This gives the players the chance to play an unrestricted game and put any of the skills learned into practice.
Junior Ravens Soccer Head Coaches:
Roberto Guttierrez and Timothy Khaemba
As an OCSB certified teacher, youth soccer coach and strength & conditioning fitness instructor, Roberto Gutierrez represents an ideal candidate to act as head coach for the Junior Ravens Soccer Program. As well as his coaching background, as a player Roberto has won provincial championships at youth, varsity and club level with the Ottawa Internationals, Carleton Ravens and Gloucester Celtics respectively as well as a national title with Gloucester in 2013. In addition to team success, Roberto was honoured with all-Canadian recognition for both his on-field and academic achievements during his time as Ravens' captain.
Timothy Khaemba was one the Ravens' finest ever goal scorers: his goals were are key contribution in lifting the Ravens to the 2006 provincial title. The midfielder is also an experienced coach having previously coached in local youth soccer as well as many years of coaching soccer at the Carleton Ravens soccer and sports camps. Timothy is also active in the adult soccer community as former coach and team manager for the Rockers United and Carleton Ravens respectively and as an OSA regional referee.
Schedule and Location
The program will take place in the Carleton University fieldhouse on Saturday afternoons. It is open to both boys and girls are 5 to 8. There will be 7 sessions in the fall season running from October 15th to December 3rd. The winter season will be 10 sessions running from January 14th to March 26th (no session on March 18th).
Please note there will be no session on November 12th due to Carleton University convocation. There will be a winter break between the fall and winter sessions from December 10th to 31st inclusive.
Registration is now open for Junior Ravens Soccer Spring 2017 Session
Registration Details Fall/Winter 2016/17
Age Groups
5 & 6 Years Old
7 & 8 Years Old
Times
Saturdays: 12-1pm
Dates:
Spring 2017:
April 29th- June 24th

Fall 2016/17:
Oct 15 – Dec 3rd
Winter 2016/17:
Jan 14th-March 26th

Location
Carleton University
Fieldhouse
Cost
Fall (7 Weeks) $85
Winter (10 Weeks) $120
Registration Code
(Click to Register)
Fall 2016/17: 12682
Winter 2016/17: 12733
Spring 2017: 13023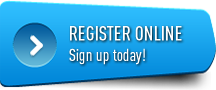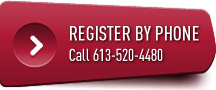 Register in Person
Visit the Welcome Centre in Alumni Hall during our hours of operation