Check all registration availabilities, dates and times for our W.I.T.S. personal training certification course at Carleton University Athletics in Alumni Hall.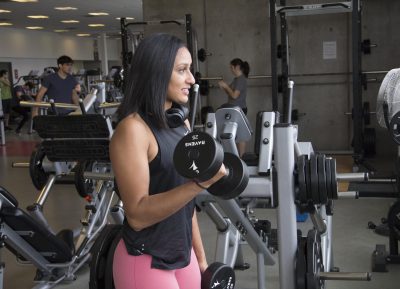 The W.I.T.S. (World Instructor Training School) Course provides the Carleton University community, with the opportunity to kickstart or improve their careers in the Fitness and Health Industry. Through online modules and very extensive hands-on training, all participants can expect to become well-rounded and knowledgable personal trainers, by the end of this 6-week course.
Online modules and in-class training come up to a total of around 30 hours for the total duration of the course period (16 hours all online, 16 hours all in-class). The W.I.T.S course also consists of written as well as practical exams to ensure our future personal trainers meet and exceed all expectations required to succeed, and to practice a safe and healthy fitness mentorship to their clients in the near future.
In the video below, you can see for yourself how our course works, and the experience of one of our students, Marcus.
Personal Training Course (W.I.T.S.) – Marcus' Experience
Marcus talks about the great experience he had during his W.I.T.S course, the instructors as well as his overall thoughts on the health and fitness industry.
Thursday, June 13, 2019 in Fitness, Personal Training
Share: Twitter, Facebook