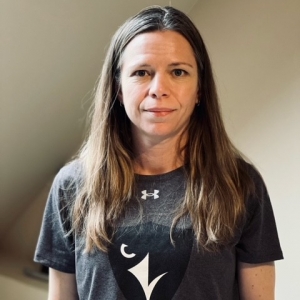 Lisa H.
Group Fitness Instructor
Biography
Certifications Achieved:
Fitness Instructor Specialist (FIS)
Personal Trainer Specialist (PTS)
Spinning
Kickboxing
What classes do you teach?
Spin Bootcamp Yoga Mondays 6-7:30pm & Spin Hits Tuesdays 6-7pm
What is your training philosophy?
Work hard, have fun!!
What is your fitness background?
I became a fitness instructor in 2009. I enjoy running, having completed several half marathons. When I am not teaching I stay active with my 8 and 10-year old children.
What type of person is best suited for your style of class?
Whether you are a beginner or pro cyclist, my class is great for all levels and ages.
What advice would you give to someone new to training?
Stick to it! Introduce yourself to a workout buddy in the class to encourage you and commit to coming each week.
Tell us one unique fact about you
I graduated from Carleton University both in 1997 and 2007.